Unit study is a popular method in this decade for quickly absorbing basic knowledge of each subject. Here are our top 30 free unit studies for all ages.
Introduction
We can condense the key points of quality education embodied in the syllabus and textbooks into four words, namely interests, methods, habits, and abilities. How to implement these key points of quality education in the specific teaching process? The unit of study can solve this question. This article intends to give an explanatory introduction to the unit studies. We also offer 30 free unit studies for all ages and their detailed explanations.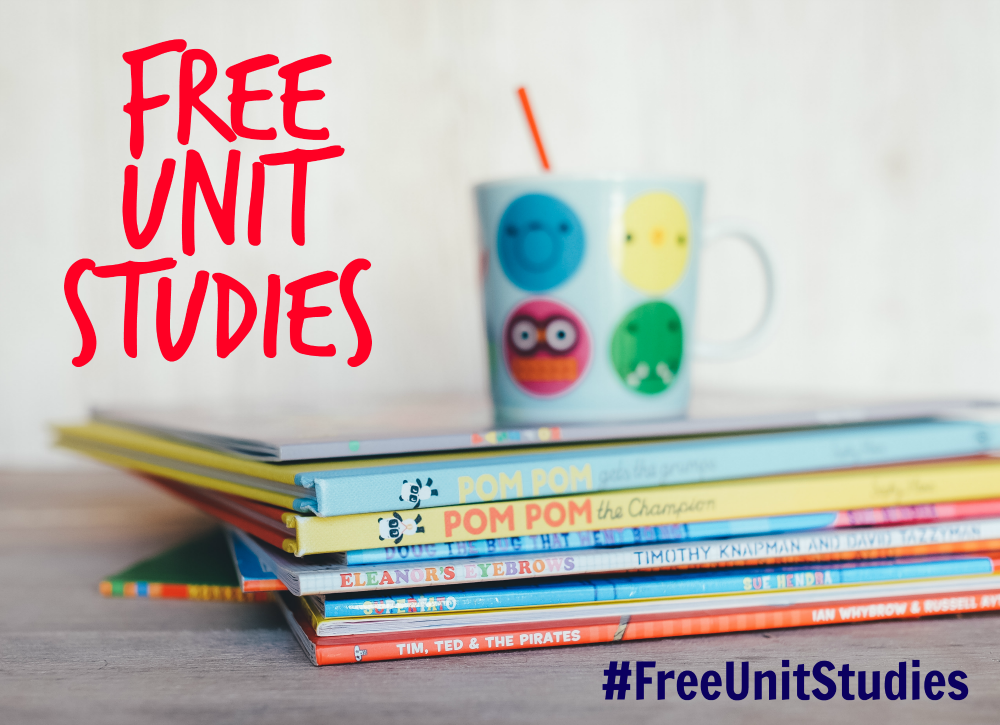 Unit Studies about People
1. Martin Luther King, Jr.
Martin Luther King, Jr., (January 15, 1929 – April 4, 1968) was Michael Luther King as a child and then changed to Martin. His family has a tradition of pastors serving Protestant churches in Atlanta. At 15, King graduated from high school at a black public school in Georgia. After completing his bachelor's degree at Morehouse University, he spent three years at Crozer Theological Seminary.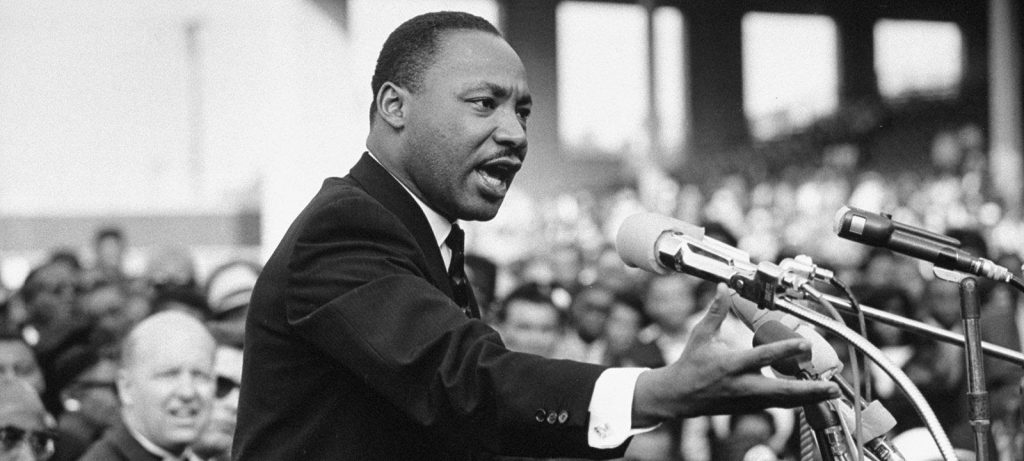 With a scholarship at Crozer, he enrolled in graduate school at Boston University and received his doctorate in 1955. In Boston, he met and married Coretta Scott, an intelligent young woman with artistic qualities. They have four children together. In 1954, King became a pastor of the Dexter Avenue Protestant Church in Montgomery, Alabama. As a human rights defender, it gave him the lead role of the Montgomery black bus boycott in 1955. The boycott came after Rosa Parks, a black woman, refused to give the seat to a white man on the bus. In the Southern United States then, blacks could only sit at the end of the bus.
During the movement, King was arrested, his house burned, and many white people also attacked him. The 382-day boycott ultimately led the US Supreme Court to abolish racism on the bus network. The world will forever remember pastor Martin Luther King, America's great human rights activist, for his dedication. He deserves the Nobel Peace Prize for his tireless struggle for equal rights for blacks in America.
Source: https://www.nobelprize.org/prizes/peace/1964/king/biographical/
2. Jane Goodall and Chimpanzees
Jane Goodall was born in 1934 in London, England. As a child, they gave her a stuffed chimpanzee from her father. A family friend feared this black fur toy would frighten little Jane. However, Jane immediately fell in love with her new friend Jubilee. Special interest in primates also began with this special friendship. Until now, Jane still kept Jubilee in her wardrobe.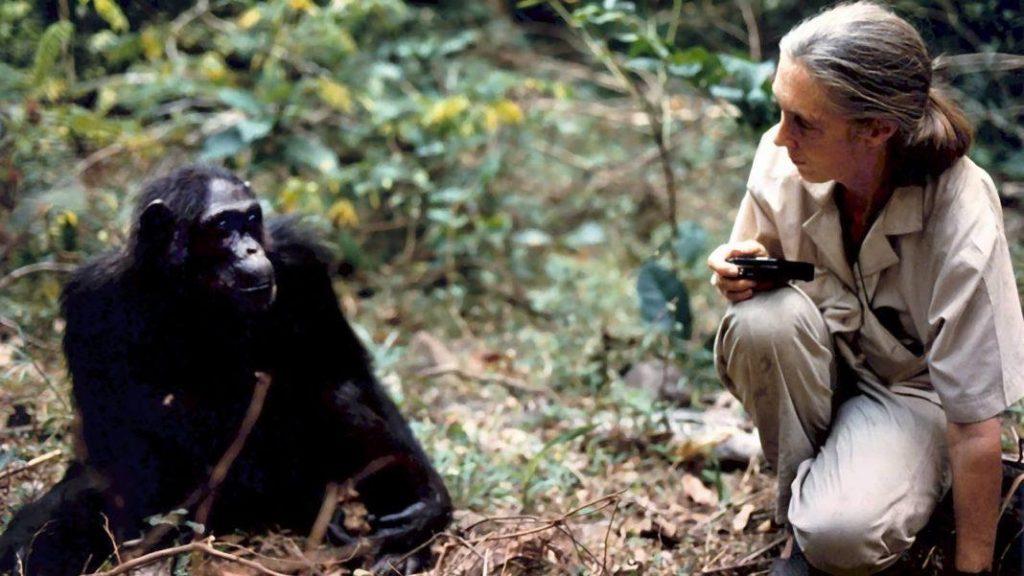 Growing up, Jane has special feelings for the animal kingdom and Africa. At 23, she visited a friend's farm in Kenya. From here, she applied to be an assistant to Louis Leakey, a famous archaeologist, and naturalist who loves to study primates.
Source: https://www.nationalgeographic.com/magazine/2017/10/becoming-jane-goodall/
3. Betsy Ross and The American Flag
Betsy Ross made the woman who sewed the first US flag. To this day, despite the lack of reliable evidence for this, she remains a symbol of American history. Betsy Ross was born on November 1, 1975, with the birth name Elizabeth Griscom in Philadelphia, Pennsylvania.

She is a fourth-generation American and the granddaughter of an English carpenter who came to New Jersey, the USA in 1680. Betsy was the eighth of 17 siblings. Like her sisters, as a teenager, she attended the Quaker public school. Here, for eight hours a day, besides learning to read and write, she also learned to sew and other popular crafts.
Source: https://www.womenshistory.org/education-resources/biographies/betsy-ross
4. Temple Grandin
Mary Temple Grandin (August 29, 1947) is a doctor, professor, book writer, autism rights activist, animal husbandry consultant, and human engineer in America.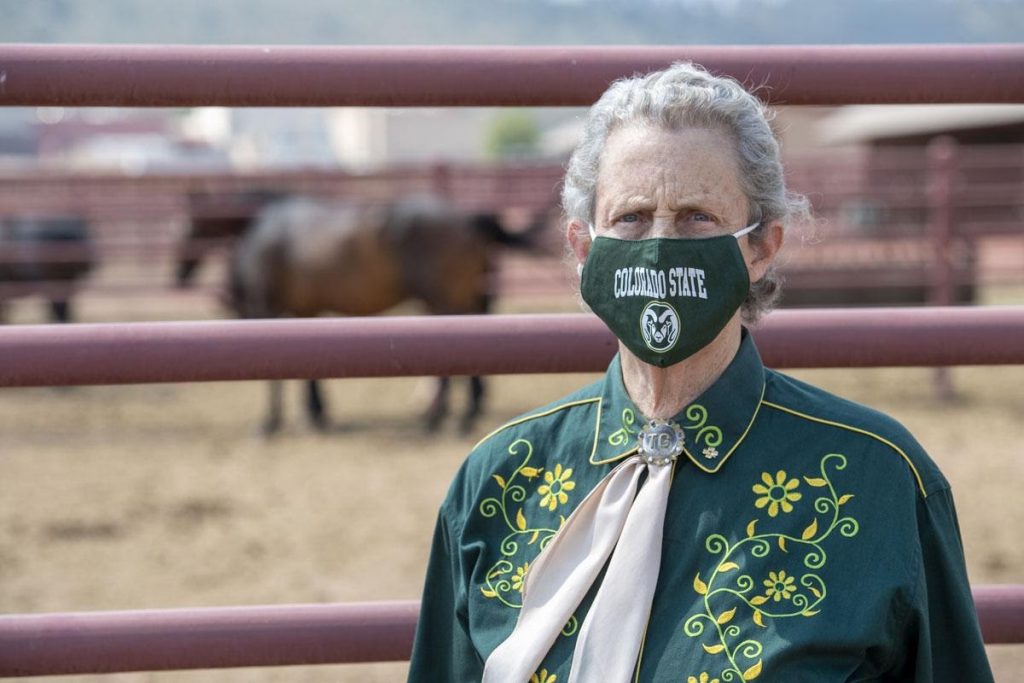 The Temple Grandin movie does not dramatize or romanticize events for a Temple to succeed in the future, but it radiates her vision of life. Everything about emotions is secondary. We must do something. In proper life, Temple Grandin argues that her human relationships differ from ordinary people and she devotes herself to her scientific career.
Source: https://www.templegrandin.com/
5. Amelia Earhart
Amelia Earhart was born on July 24, 1897, in Atchison (Kansas, USA). Unlike girls of the same age, Amelia enjoys boys' games such as climbing trees, hunting mice with rifles, cutting short hair, and dressing boys.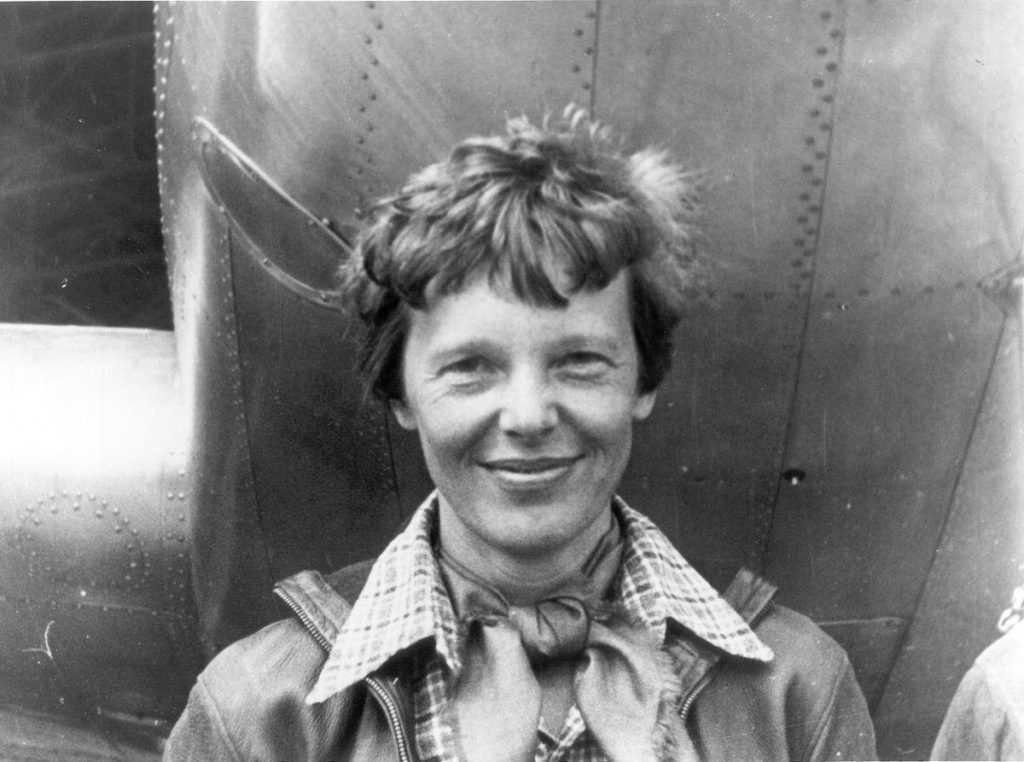 As she grows, Amelia is more interested in women famous in the fields of work for men such as mechanics, lawyers, directors, and, especially, female pilots. December 28, 1920, was a day that completely changed Amelia's life when she was led to the airport in Long Beach by her father. She met Frank Hawks, who would later become a famous airplane racer. Amelia's father paid $10 to let his daughter enjoy a 10-minute flight at 300 feet. After that incident, Amelia declared that she must learn to fly.
Source: https://www.ameliaearhart.com/
6. Jesse James
Jesse James was born in Clay County, Missouri on September 5, 1847. Jesse's father was a gentleman but unfortunately died early, leaving a heavy burden on the shoulders of Jesse's mother and his brother Alexander Franklin James and his sister Susan James. Jesse's mother, Mrs. Zee, is a powerful woman with an attractive appearance.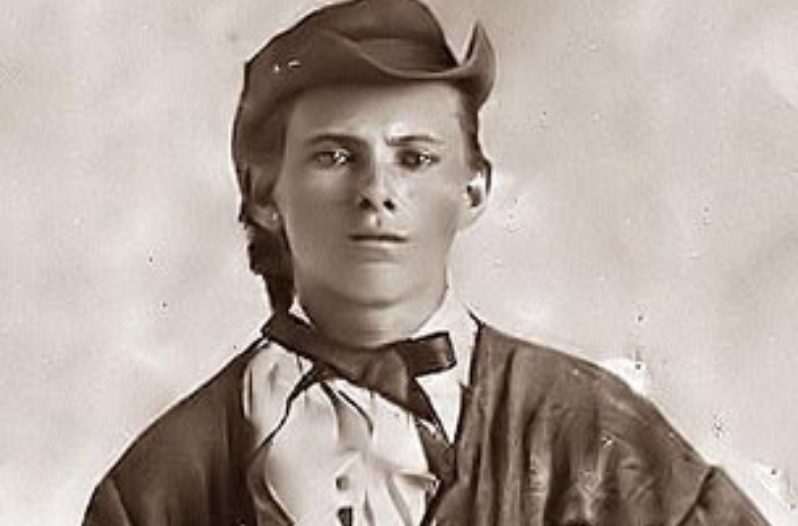 In 1855, Mrs. Zee remarried Reuben Samuel, a rich man in the area. Reuben loves Jesse and Frank very much. He gives them a prosperous life and valuable knowledge. Right now, the United States is having a fierce debate in the North. People support the liberation of blacks from slavery, completely abolishing this cruel regime. But in the South, where Jesse is resurrected, advocates the slave trade. As a result, a bloody civil war broke out between the federal government in the North and the slave owners in the South.
Because it was on the border between the two regions, Samuels' farm was quickly attacked and burned down by the Confederacy. Too angry, Jesse and his brother Frank joined William Quantrill's bandits, an organization with over 200 members against the Northern Army.
Source: https://www.historynet.com/jesse-james
7. Marco Polo
Marco Polo (1254 – 1324) was a Venetian traveler, writer, and one of the first Westerners to come to China. Marco Polo was born around the year 1254 into a wealthy and open-minded business family in Venice. Polo's father and uncle, Niccolò and Maffeo Polo, were both jewelers.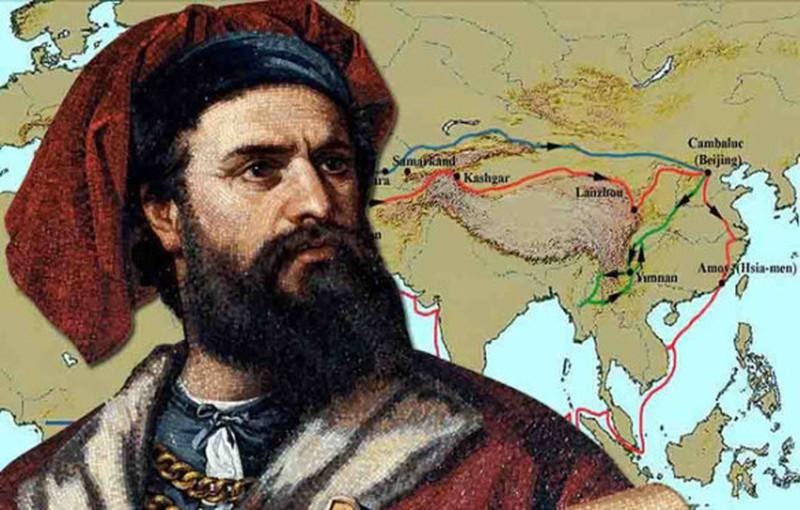 In 1260, they left Venice for the Black Sea, moved to Central Asia, and joined a diplomatic delegation to meet Kublai Khan, the Yuan Dynasty emperor in China. Kublai Khan asked the two Polo brothers to return to Europe and persuaded the Pope to send scholars to explain to him about Christianity. They returned to Venice in 1269.
Source: https://www.biography.com/explorer/marco-polo
Unit Studies about Fine Arts
8. Explore the Elements of Art
Memorizing the principles and elements of art helps artists organize their ideas and works and think about how others react to their works of art. They form all designs and artworks from the following seven elements of Form, Line, Shape, Color, Texture, Space, and Value.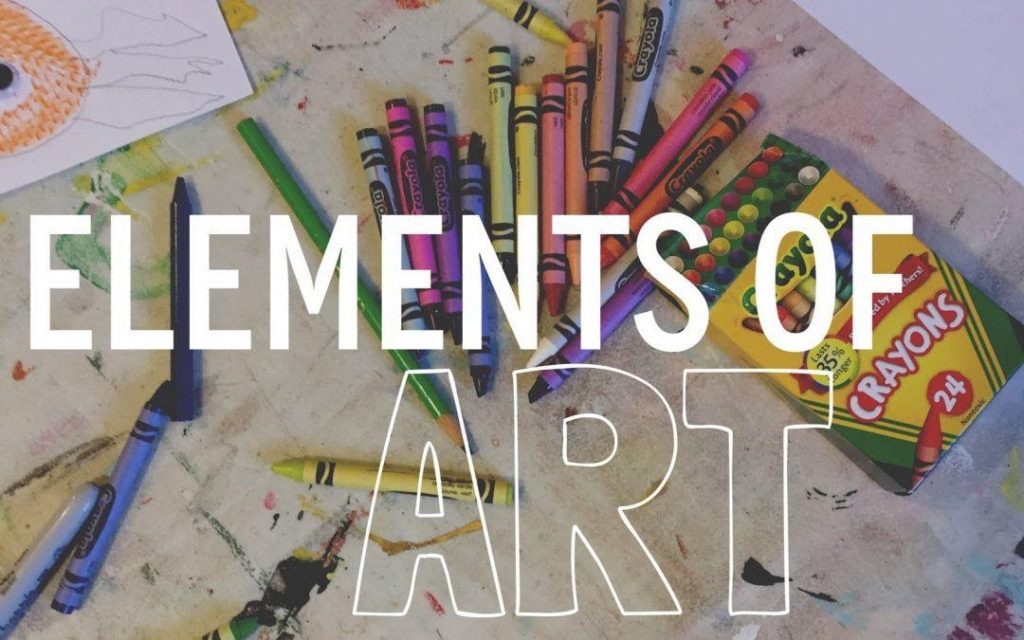 Source: https://study.com/academy/lesson/what-are-the-seven-elements-of-art-definition-examples
9. Free Rembrandt Study
Rembrandt Harmenszoon van Rijn (July 15, 1606 – October 4, 1669) is considered one of the greatest painters in the history of European painting and the Netherlands in particular with many important contributions. Rembrandt started drawing pens very early with paintings influenced by Lastman and Lievens, with themes mainly centered on religious themes or based on parables.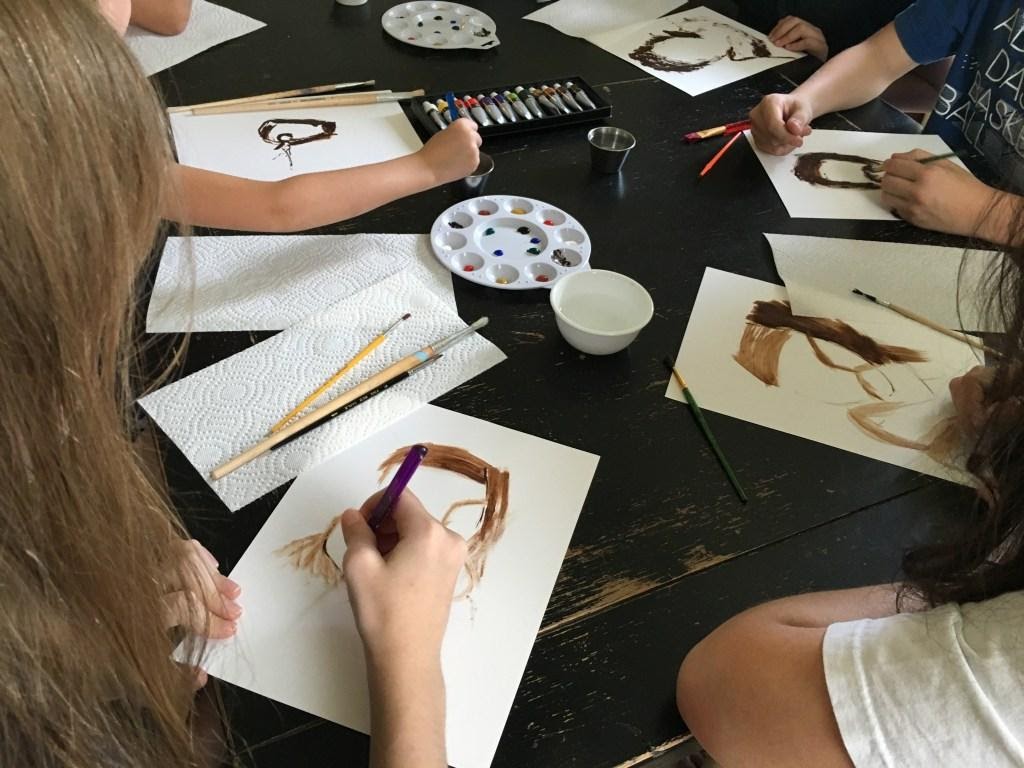 In the early stages of her career with brushes (1625-1642), Rembrandt had a soft painting style with a vivid capture of light and blending techniques. However, since 1650, Rembrandt's drawing style has transformed from soft to rough using strong light contrasts to more sharply depict the emotion of the specimen. Besides painting, Rembrandt is also a print engraver with many landscape paintings, expressing free and liberal ideas.
Source: https://nickitruesdell.com/2016/09/freerembrandtstudy/
Unit Studies about Faith
10. Trust and Obey Hymn Study
To understand modern theology, we must first have some concepts of theology. We will begin simply by considering a classical definition of theology by St. Anselm, a medieval theologian.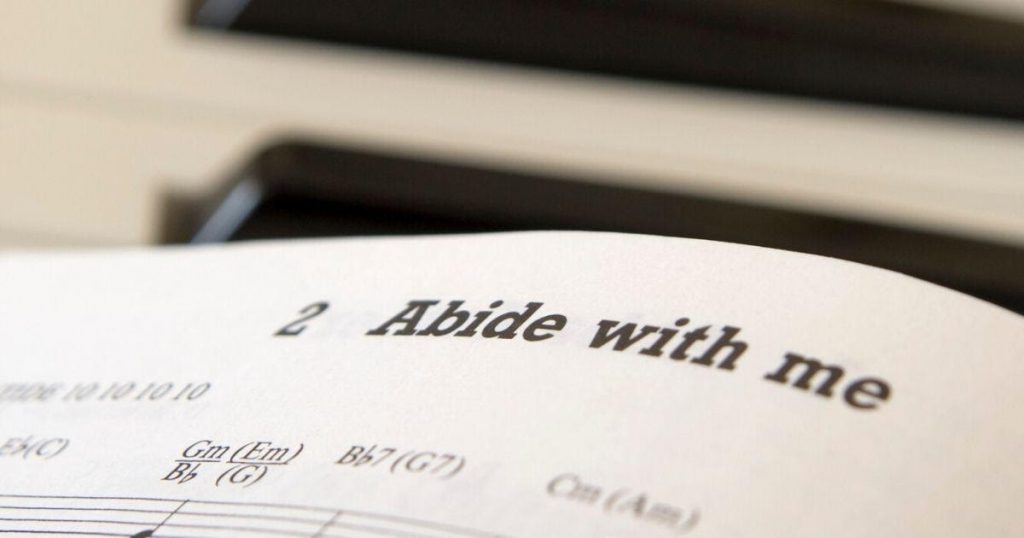 The reasonable sequence requires that we first believe in the mysteries of the Christian faith before daring to examine them with reason. Once firmly in faith, they will consider us reckless if we do not understand what we believe (Cur Deus Homo). Theology is the faith that seeks understanding.
Source: https://www.proverbialhomemaker.com/trust-obey-hymn-study.html
11. Creation Unit Study
Some disciplines in human knowledge, such as astronomy, geology, biology, physics, and chemistry are sciences that have just formed recently. And they thrive, thanks to the fact that people already know how to research based on experiments, that is to know how to use experimental methods.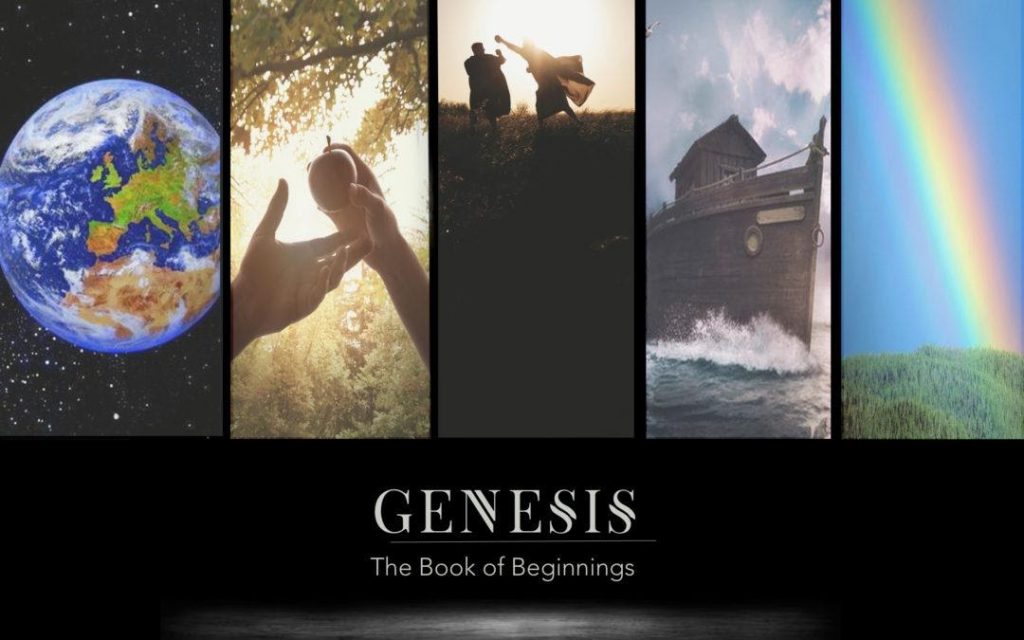 Until the 16th century, human knowledge of the universe was knowledge-based mainly on experience rather than on scientific research. Scientists often come from monastic circles of educated Christians. For them, there can be no contradiction and contrast between science and virtue. As Saint Enochrom said that whether through creation or redemptive revelation, there is the same Heaven. God only speaks to us.
Source: https://www.versebyverseministry.org/curriculum/creation
12. The Everywhere God
The object of faith in God, who has revealed himself. A person who opens his heart to believe will receive his message, hoping in it, he will find meaning in his life. If you know how to step in the path he showed, then the person with confidence will confidently experience that he is living.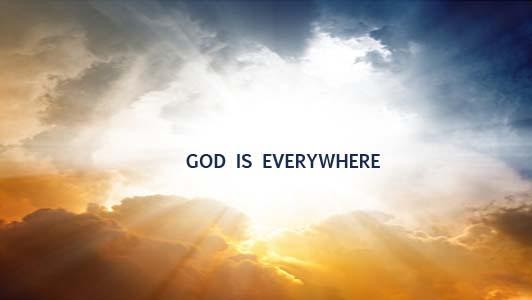 Where did that deep conviction come from? From the prestige of the Revelator. It is God who tells man what he believes. It is authenticity, but of a different kind from scientific authenticity. It grounds both types of experiences, but these also fall into different categories.
Source: https://www.goodreads.com/book/show/28377241-the-everywhere-god
Unit Studies about Science
13. Veterinary Animal Care Unit Study
Veterinary Animal Care is directly served by animals. But the indirect beneficiaries are people because good veterinary care also contributes to improving public health.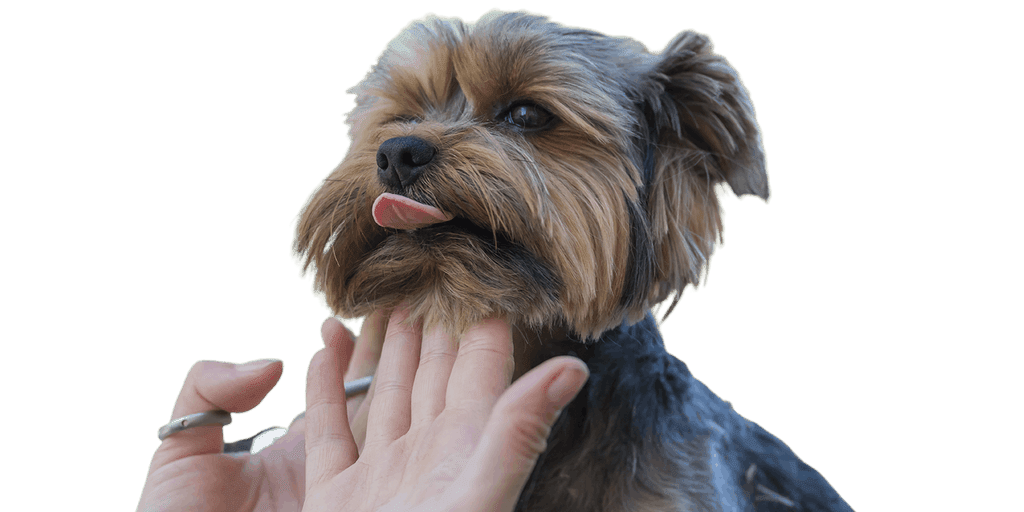 Source: http://eclectic-homeschool.com/veterinary-animal-care-unit-study/
14. Insects Unit Study
Entomology is the study of insects. Originally studying insects, we studied all arthropods. But by the mid-19th century, entomology had only one class out of the nine classes of the arthropod is the insect class (Insecta).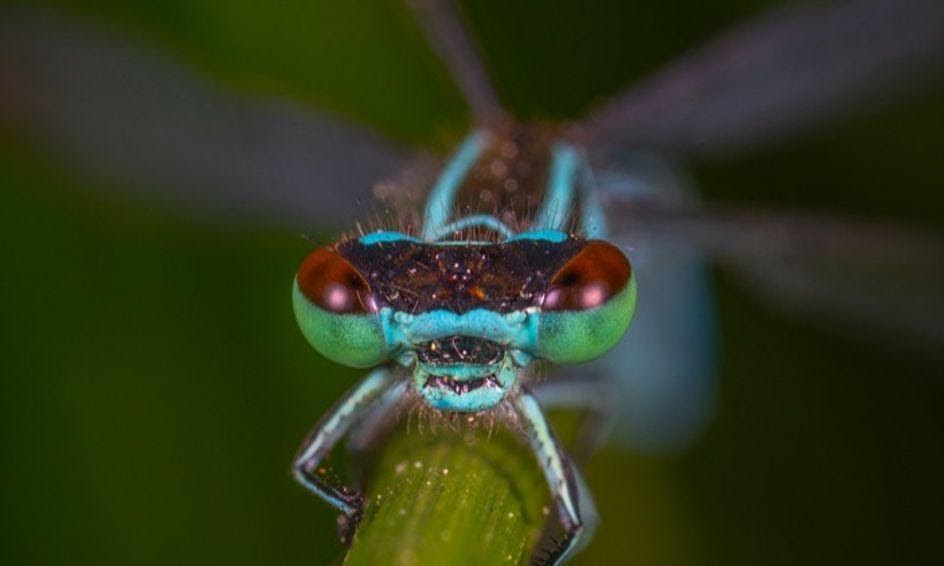 The results of research on insects showed that insects are the most abundant class in the animal kingdom. They have a complicated life and many insects can fly. The body is typically divided into three parts of the head, chest, and abdomen. The head bears a pair of beards, double eyes, and single eyes.
Oral appendages differentiate according to the diet. The chest has three legs with five parts and is typically two wings. The abdomen usually has no legs. Most insects live in the terrestrial world, respiration by a tracheal system with breathing holes distributed over the vertebrae. The excretory organ is the Malpighi tube. Often in the life cycle, there is metamorphosis and in the lack of metamorphic insects, no nymphs, the lack of larvae is close to the adult.
Source: https://www.giftofcuriosity.com/unit-study-insects/
15. Honeybee Unit Study
If the queen bee is the champion of laying, then worker bees are the champions for the production of delicious honey drops. Each colony of bees in a crop of about three months can produce several quintals of honey.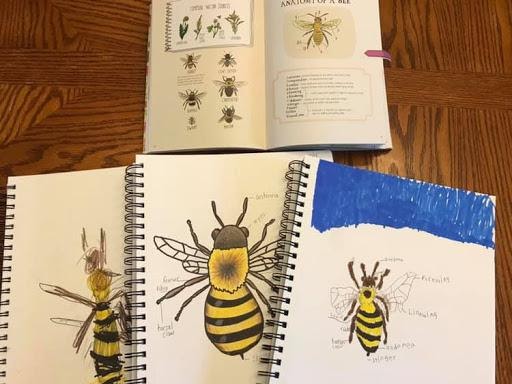 To get 100 grams of honey, a bee must fly a distance of 46,000 km, which is equal to the distance of 1 earth ring. A bee can pollinate 7,000 plants per day. A bee can carry 40-50 mg of honey in its stomach. But 70% of the honey is consumed per three kilometers of flight to replenish the energy in the bee body.
It is why the bees are placed near the honey source plants. To have one tablespoon of honey (30 grams), 200 bees have to go for honey all day. And storing honey in 75 holes requires one gram of beeswax.
Source: https://thehomeschoolscientist.com/honeybee-unit-study-ideas/
16. All About Snails Unit Study
Snails are the slowest moving animals in the world, but they have a very special way of life and defense. The snail is the slowest moving animal in the world. They do not have any legs. The maximum speed of a garden snail is about 50 yards (equivalent to 45 meters) per hour.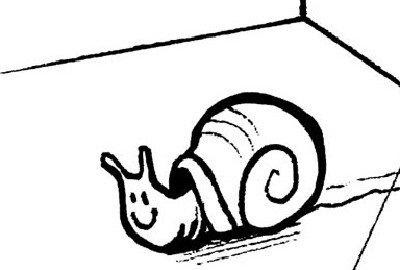 Although they are not moving fast, they keep a fairly steady speed and always go straight ahead. Especially on the way of moving, snails always secrete mucus to mark the distance they have traveled, and the distance needed to return to get to the starting point.
Source: https://ourmuslimhomeschool.com/2017/05/all-about-snails-homeschool-unit-study.html
17. Snails & Slugs Unit Study
Both slugs and snails are mollusks. The obvious difference between them is that a snail carries a spiral shell on its side and can withdraw its body when threatened. The slug is completely shell-less. And it reduces the shell to a flat inner plate hidden inside the body. They are a polygamous group and are not closely related.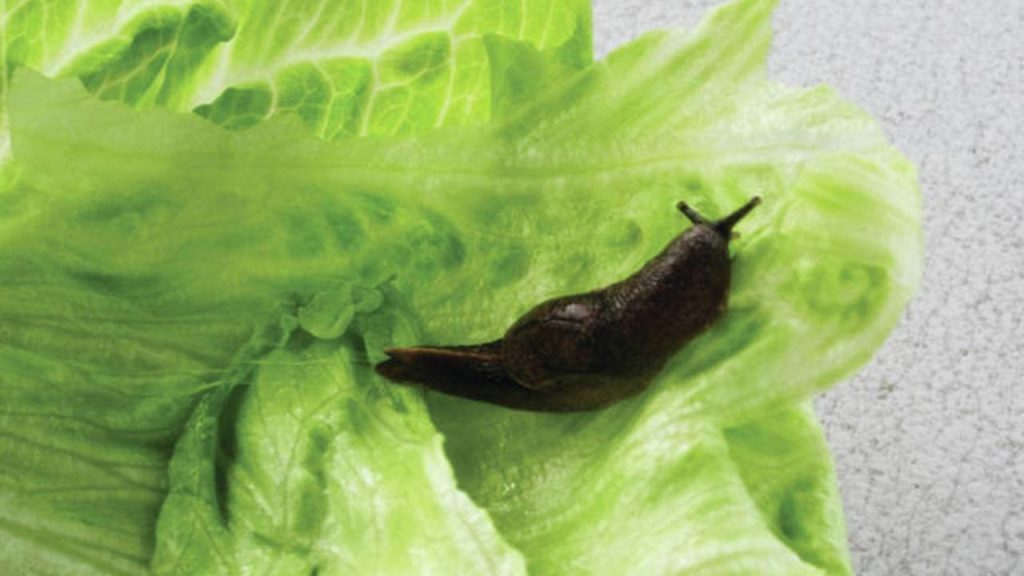 Source: http://www.teachingwithoutchairs.com/2018/05/snails-slugs-science-unit.html
18. Dinosaur Unit for Elementary Kids
When a dinosaur's bone was first found in 1676, it was mistaken for an elephant, or perhaps easier to imagine than a giant. More than a century later, scientists did not know that it was not, they were lizard-like creatures, dwarf and fat.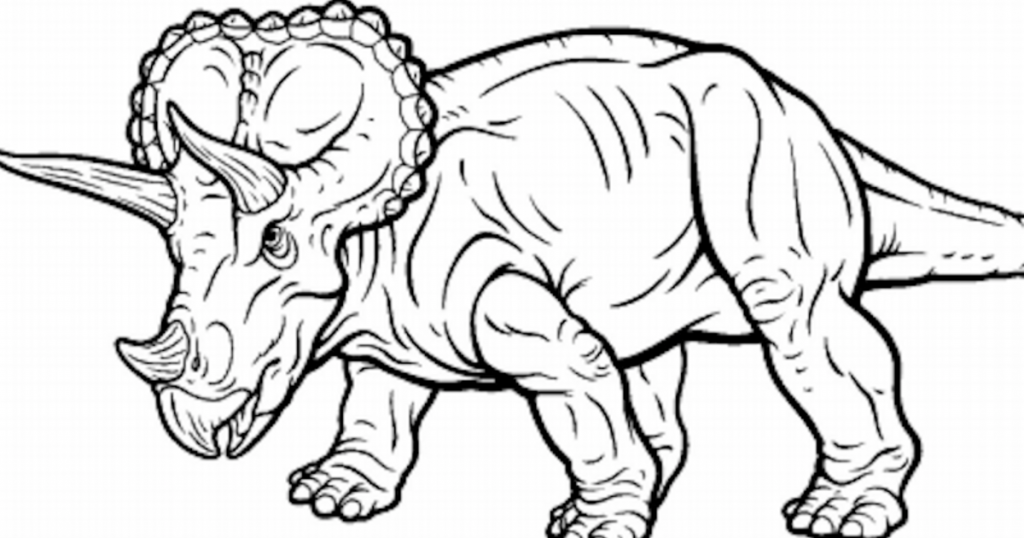 It was not until 1842 that the leading anatomist, Richard Owen, noted that the specimens must have come from a completely new species. He named them dinosaurs that means terrible lizards.
Since then, they have discovered about 700 different species of dinosaurs. They update the dinosaur research speed month by month. Our perception of dinosaurs, therefore, is also constantly changing. Now, if you reread a book about dinosaurs when you were a child, things would have become many strangers.
Source: https://www.123homeschool4me.com/dinosaur-unit-for-elementary-kids_25/
19. Dinosaurs
Researching dinosaurs from discrete fossil fragments dating back tens or hundreds of millions of years is never easy, as no bones or gene fragments can last that long. Everything we have to know about them is only rocks and fossils. So, why have paleontologists been able to figure out what a living dinosaur looks like from those fossils?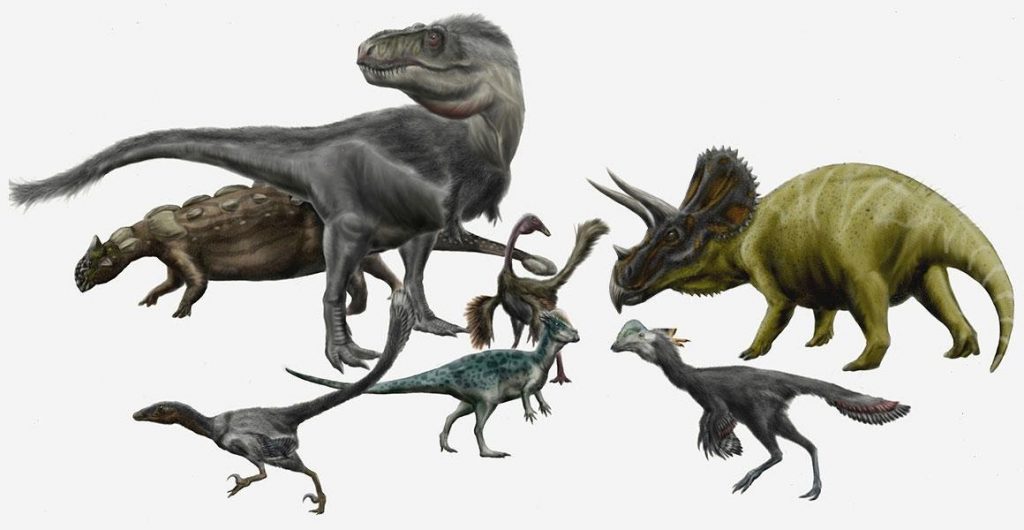 Source: https://www.nhm.ac.uk/discover/dino-directory/name/a/gallery.html
20. Sharks Unit Study + Lapbook
Sharks usually have only cartilage, not bones. From a distance, the sharks have no scales. Essentially, it is covered on the skin layer with a lot of tiny scales. When touching, you will feel thorny and rough. This tiny scale is the tool to protect their body against parasites in the sea.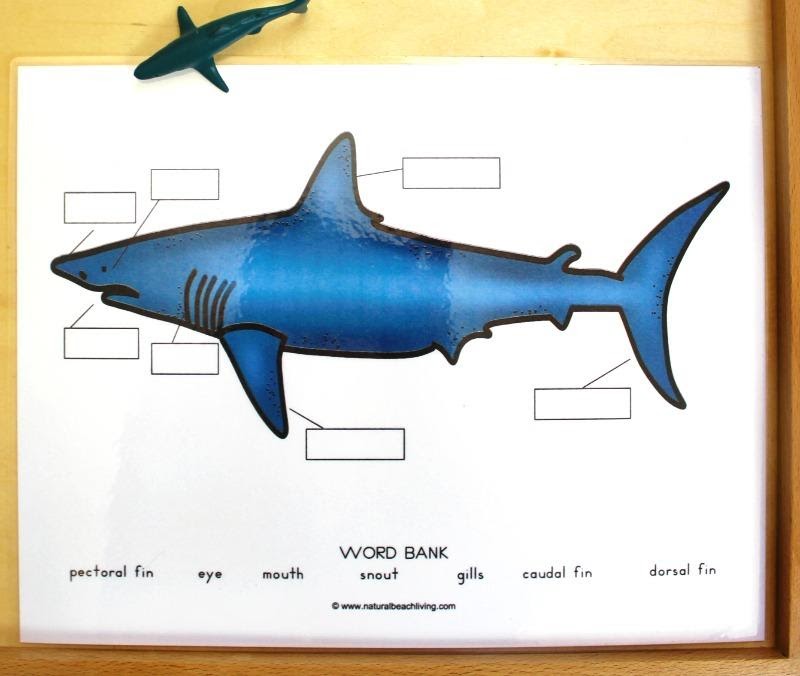 A shark will have 5-7 gill slits arranged vertically on either side of the area near the head. We intend the gill slits to help them provide adequate oxygen for their respiration and survival. Sharks do not have molars, only serrated teeth. Their teeth are extremely large and sharp. Throughout life, a shark can change teeth many times. As long as one tooth falls out for any reason. Then, a few days later, another tooth will grow in place.
Source: https://reneeatgreatpeace.com/shark-resources/
21. Blue Whale Unit Study
We also know the blue whale as the kingfish. The kingfish belongs to the subdivision Mysticeti (jaws whale). They live in all oceans on Earth. They developed from terrestrial mammals, and their closest relative is the hippopotamus.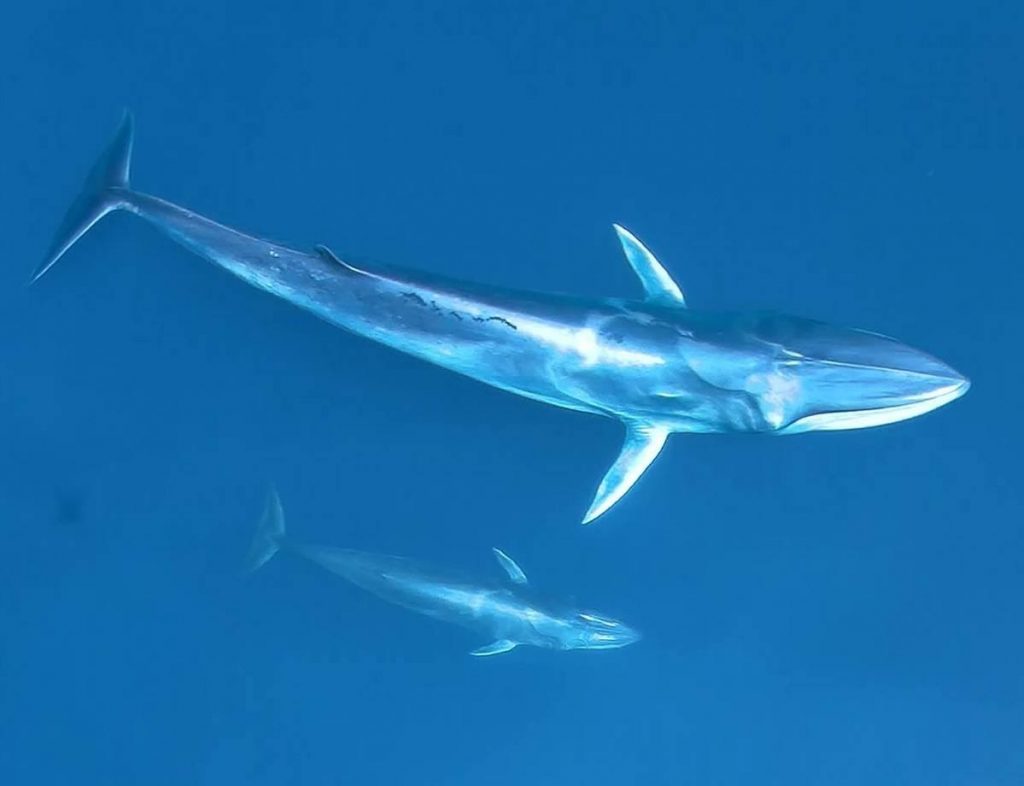 The blue whale is the heaviest and largest animal in the world. An adult blue whale can weigh up to 180 tons. We know that in the first seven months after birth, the baby blue whale will drink about 400 liters of milk per day. So, its mass increases quickly, about 90 kg per day. Even at birth, it weighed as much as the weight of an adult hippopotamus 2,700kg.
The average body length is 25m for males and 26.2m for females. Through research, in 1909, someone had discovered a blue whale up to 33.58m long. The average lifespan of the fish is 30-40 years.
With a large body but has a long and slim structure, blue whales can easily turn water when moving. Their upper faces are grayish-green and their belly is lighter. In particular, its neck also has folds that can stretch four times more than normal each time they eat. It also divides the tail into two paddles to push their massive body under the drag of the water.
Source: https://thehomeschoolscientist.com/blue-whale-unit-study/
22. Sea Turtle Life Cycle
Did you know that sea turtles are among the oldest creatures on the planet? They have appeared in oceans around the world over 220 million years ago, even before dinosaurs were born! Sea turtles are reptiles, whose shapes closely resemble terrestrial turtles and freshwater turtles. Unlike terrestrial turtles, sea turtles cannot retract their heads and legs into the shell. They have four legs (genus) that act as paddles. The major food of sea turtles includes seagrass, jellyfish, crabs, mollusks, and sponges (sponge).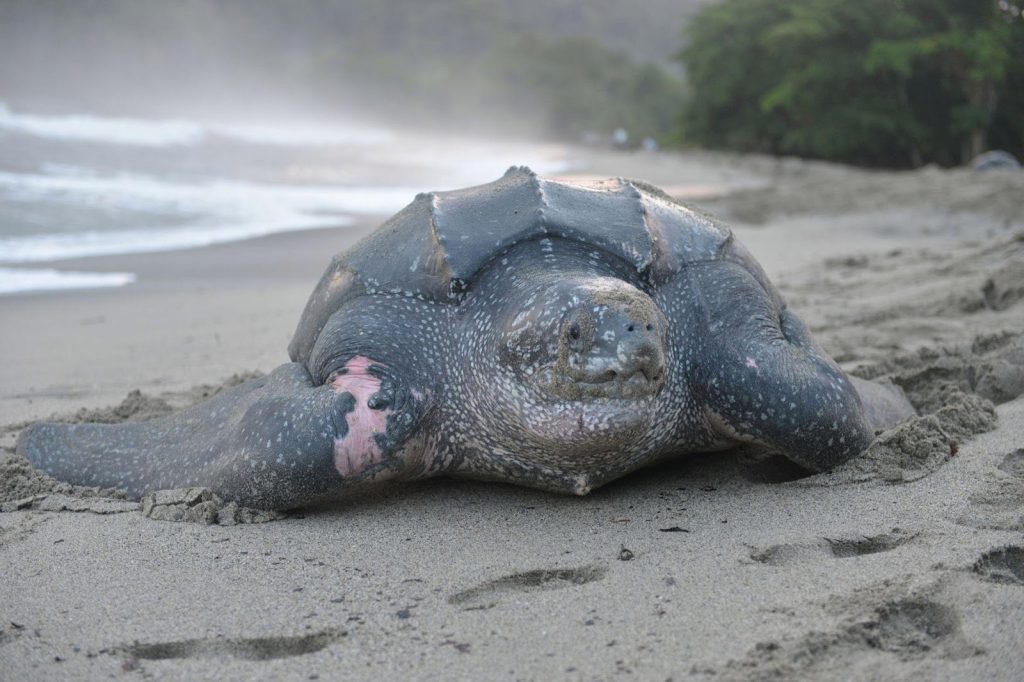 Most sea turtles live in the equatorial tropics, except for leatherbacks, which can live in temperate regions with lower seawater temperatures. They live on marine carpets, coral reefs, and coastal areas. Sea turtles can sleep on the water, in deep water, or hide in rocks at the bottom of water near shore. Many divers have seen sea turtles sleeping on reefs and coral reefs.
In a stable natural environment, a sea turtle can have a fairly long life span. The lifespan of sea turtles can be up to 80 years. Sea turtles migrate hundreds of kilometers from their feeding grounds to the spawning grounds and then back. Female sea turtles swim through the waves to spawn on the shore. They only leave the water surface during this spawning period. Female sea turtles dig their nests with genera and lay about 70-190 eggs. Turtle eggs take 6-10 weeks to hatch, depending on natural conditions.
The sex of the young turtles is determined by the temperature of the sea sand where they are born. Below 30 Celsius degrees are mainly male sea turtles, whereas above 30 degrees are female turtles. The baby turtles are born to navigate and swim towards the sea, starting a long journey.
Source: https://www.seeturtles.org/sea-turtle-life-cycle
23. Frog Unit Study
Frogs belong to the amphibian class that both live underwater and on land. In the life cycle of this class, there must be a long or short time underwater, depending on the type.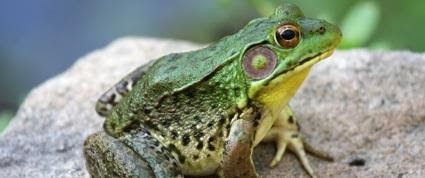 Frogs have a tadpole stage that lives underwater for about 3 weeks and breathes on their gills. Adult frogs breathe through the lungs, but their lungs are still in their primitive form and only take part in 20% of respiration. Mainly, frogs respiration by skin thanks to the network of subcutaneous capillaries. Especially the frog skin is easy to peel because the muscles under the skin only stick to the skin at a few points.
Besides, the frog's skin also has an oily gland that protects the skin and has a protective effect. Frogs like to live in swamps and fields with freshwater, alum-free, especially quiet and cool with no harsh sunlight. In the wild, frogs often burrow to avoid enemies (humans, snakes, and rats) and to freeze.
Frogs go through a metamorphosis process comprising two crucial stages. First, tadpoles develop into frogs. Their major food is small animals like insects living in the water. When mature, a frog is an omnivore prone to animals, especially live animals. Frogs capture prey with their tongue. Many studies suggest that frogs fed with live insects will grow faster and mature sexually sooner.
Currently, in practice in intensive or semi-intensive Thai frog models, frogs have been trained to eat industrial foods such as floating pellets or other processed foods. However, the nutritional demand of the frog is quite high, so when raising, choose nutritious food, especially the protein must ensure from 26% to 40%.
Source: https://www.yearroundhomeschooling.com/free-frog-unit-study/
24. Free Horse Unit Study
Horses cannot breathe through their mouth, are animal assassins, have 16 muscles in their ears, are unexpected discoveries about horses. It relates Hippophobia disease to the horse. It is an unusual and persistent fear syndrome for horses. People with Hippophobia syndrome can be afraid of horses, donkeys, and mules. In Mongolia, there are more horses than humans.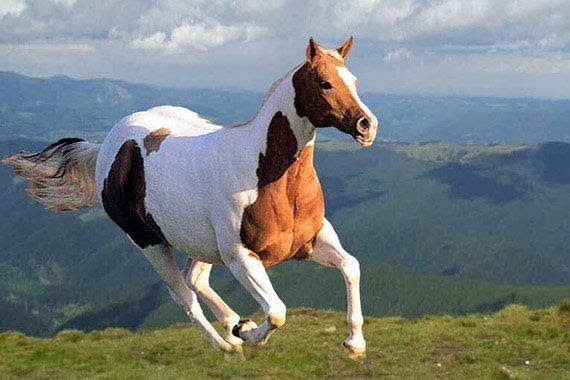 We estimate that over 2.5 million horses are raised. Horses love to taste sweet and will refuse anything bitter. Horse's favorite foods are oats, apples, and carrots. Pollen is the most responsible plant for horse deaths of any other plant than any other plant. Grass Sudan, tansy chalk grass, poison ginseng, hawk fern are some other plants that contain toxins that are harmful to horses.
Source: https://diyhomeschooler.com/the-horse-a-mini-unit/
25. Beaver: Nature's Engineers
Beaver is a bizarre animal, distributed mainly in the areas of the former Soviet Union, North America, the border between Xinjiang and Inner Mongolia (China). The beaver's head was enormous. Its face flat, oddly shaped, and its mouth had sharp incisors that could cut off large trees and hard objects.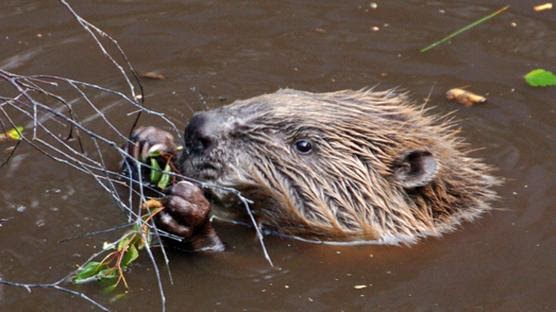 Beavers are amphibians both underwater and terrestrial. They nest on the shore. From a distance, you will see the circular roofs, walls about 0.7m thick, and solidly covered. Each house like that has two doors. One door connects to the ground, the other to go through a tunnel that opens up under the water. That will be very favorable to the amphibian life of beavers.
It divides each house of beaver into two floors. The upper floor is dry and is the residence of the extensive family. They use the lower floor in the country for storage, arranging a little food, bark, or pieces of wood. This lower floor opens a door located one-meter deep below the water surface. In case when the water freezes, it will not fill the door. When there is drought, the door will still open below the water's surface.
In places near rivers where water flows, beavers build solid dams to control the water level they need. Materials for dam embankment are branches and stones. Where there are crevices, beavers use their tail to smash the mud and then seal it. They constantly repair and reinforce their dams, so these dams are often so solid that five or six people can pass through without collapsing at the same time. Sometimes beaver dams are over 100 meters long.
Source: https://www.treehugger.com/beavers-things-know-about-natures-landscape-engineers-4863345
26. The Grizzly Bear Project
Grizzly bears are a subspecies of brown bears, which are also known by the English name Silvertip Bear. Grizzly bears live in the highlands of Northwest America. And each year, they breed only one to four cubs per litter, usually two. Grizzly bears gather around the banks of streams and rivers during the salmon breeding season. Grizzly bears are mostly solitary animals.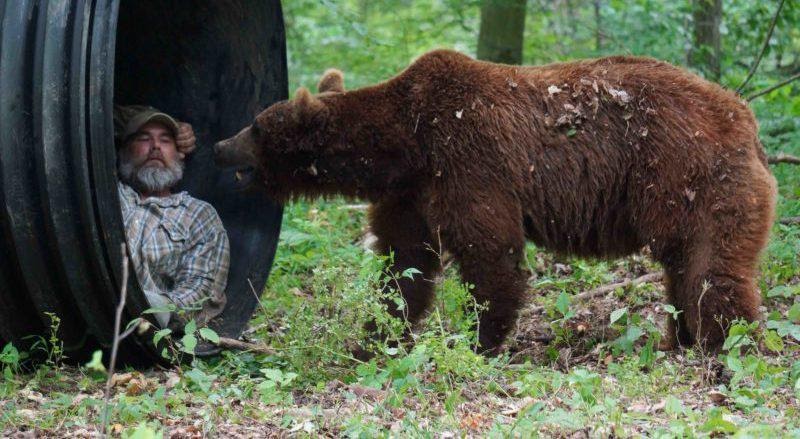 They estimate that less than 10% of grizzly bears survive and fully mature. While they have no predators in their natural habitat, grizzly bears are only hunted by humans to the point of extinction.
Grizzly bears have an evil reputation when associated with humans. We consider them aggressive and territorial animals. Because of their enormous size, there aren't any North American species that can harm them, making grizzly bears the absolute dominant species in the natural world in geographic location.
Source: https://www.mathiashorne.com/the-grizzly-bear-project
27. Birds Unit Study
New research from McGill University, Canada, shows that birds and humans may have more in common than we think. Research has found that the way humans and birds learn languages stems from biological connections. For learning to communicate, research shows that both species are the same.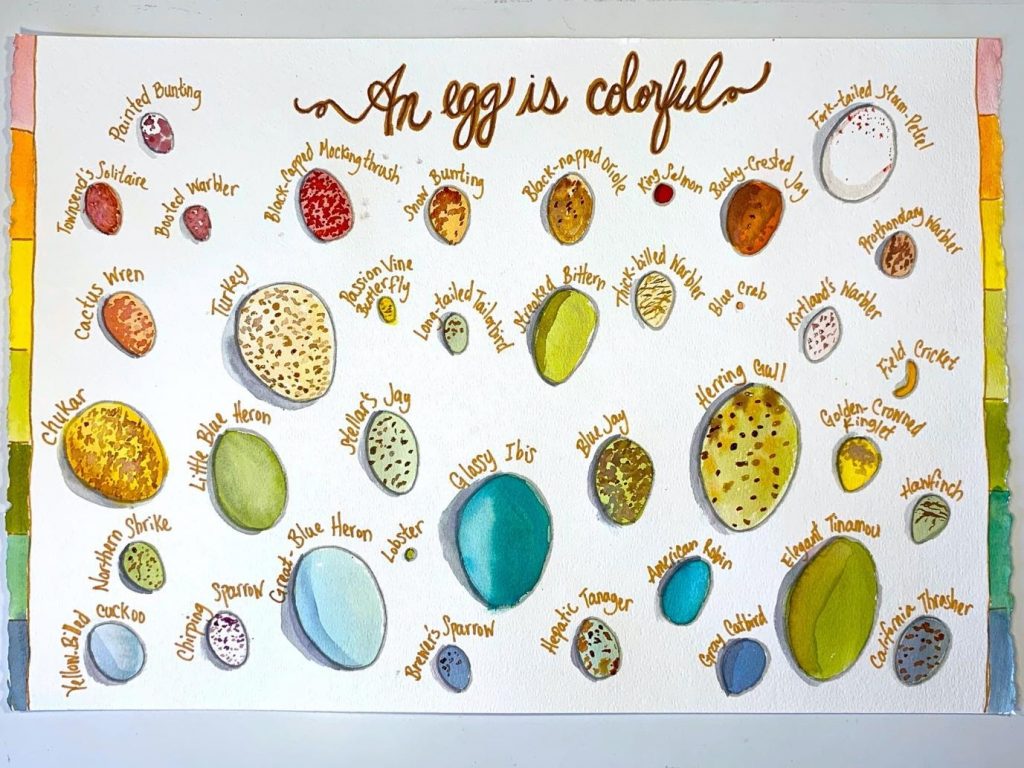 To learn songs, like humans, birds have to learn to pronounce. The song learning process of birds we study resembles singing. Over the years of research, scientists have shown birds a variety of sounds and have found that each bird makes unfamiliar sounds than the other.
Source: https://www.pepperandpine.com/how-to-do-a-bird-unit-study/
28. Ice Cream Unit Study
Ice cream comes from the French word crème. In the early twentieth century, they introduced ice cream to the world. The word crème gradually turns into popsicles, lemongrass, and cream. Initially, ice cream was a frozen sweet dish that included fatty cream, sugar, vanilla, and egg.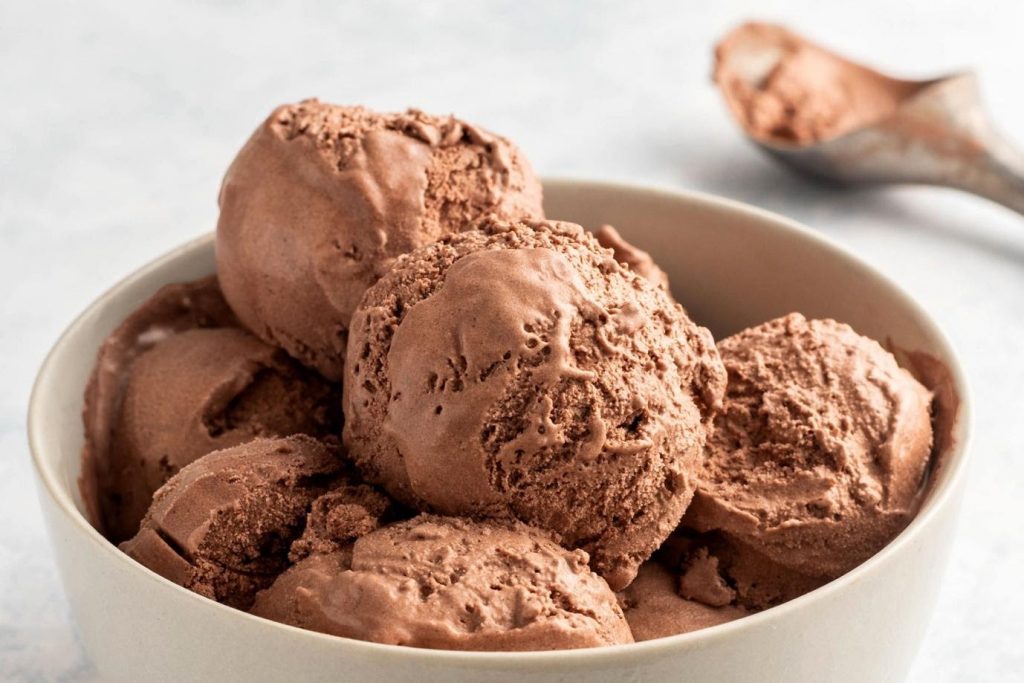 In the 6th century, the dessert named "Sweet Snow" surprised many people attending the Roman emperor's banquet. The emperor sent people to the top of the Apennine to get fresh snow, then marinated with fruit and honey many times. This strange and impromptu dish, after appearing at the king's party, vanished.
Later, many people believe that "Sweet Snow" is the precursor to today's ice cream. During hot days, ice cream also becomes a cool savior for the body. Ice cream is available in hundreds of varieties with many unique flavors and combinations.
Source: https://www.yearroundhomeschooling.com/ice-cream-unit-study/
29. Gardening Unit Study
Since ancient times, they have associated people with agriculture and have many inventions up to now. However, with the developed economy, we temporarily stay in traditional gardening ways. Today, with the advancement of science and technology, we can apply many inventions, many improvements from technical science. Since then, gardening brings more efficiency and productivity with little effort in it.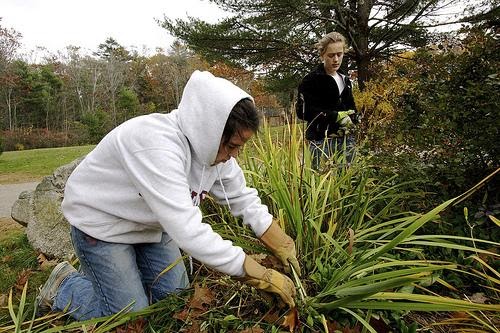 Source: https://www.laramolettiere.com/homeschool-gardening-unit-nature-study/
30. Harvest Unit Study
Post-harvest technology is specialized in research, construction, organization, and implementation of technologies for processing and preserving agricultural products and foods. Analyzing and assessing post-harvest losses, proposing measures to preserve agricultural products, capable of researching and developing new products from agricultural products, processing quality products according to international standards, be proactive and adaptable in the process of integration into the international economy and land.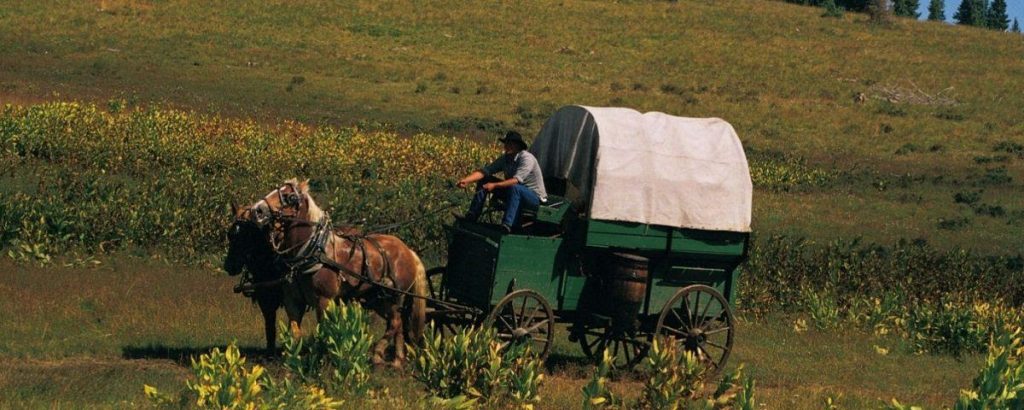 Source: https://chewv.org/free-unit-study-harvest-of-friends/