Be creative in writing with Disney movies. You will be surprised at how many ideas we could think of. Let's have fun writing on kids' most favorite Disney films.
Creative writing is a useful activity for kids that can apply to any age. It could be from parents or school as long as you know how to organize it properly. One of the most tempting sources for creative writing for kids is Disney, as almost no children could resist this channel.
This article is to show you some ideas about Disney Creative Writing for Kids. Those movies are not just fun to see, but also informative to teach children very lessons. Besides, this activity encourages children to think more and create more. Let's surprise yourself with some quality time next to the kids!
Why Disney creative writing for kids?
So, why Disney among everything? Disney has made movies for children since it started the business. The content and the characters are all about educating children, so Disney is the gold mine to develop some ideas for Kids.
Movies from this channel are various in genres, content, and age groups. You can always initiate ideas as long as the kids watch from Disney. Because of open scope, there's no rules to develop from what the movies tell you. There could be magic, fiction, or realistic ideas that imposes a promised land to nourish creativity. Here are some ideas that originated from Disney.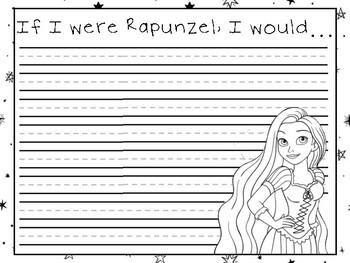 A sheet inspired from Rapunzel
Disney Creative Writing For Kids
The Incredibles
The Incredibles talks about a superfamily. Each member possesses a superpower, including the newborn. Because of their ability, the family is the target for science experiments, which almost broke their bond apart. They made a mistake, they grew brave, and they saved the world. All the stories are surrounding family, personally responsible, and a bit of fiction. You have a lot to brainstorm:
After the movies, writing about one of the five will be an exciting topic to discuss. It's not creative, but it lets children express how they thought about the character's life, action, strength, and weaknesses. It is a summary skill that everybody should know.
Now, let's develop the writing to be more creative. Children have seen the villains and superheroes in the movies. Let's take them as suggestions and have children create their own set of characters. Before they write, it would help when you have small talk to help the kid rearrange the flow. If they are in kindergarten, prep talk and drawing activities will significantly support visualizing the image.
Now, you have the character, but it's not completed since they don't do anything to show off the roles. Children will love to sprinkle some drama. It is not necessarily a long story, but you can count on how the kid wants it. Little kids may want to use the drawing of the last time to illustrate their work as they cannot write much.
During the process, you have many things to discuss with the kid, share your opinion, and listen to the young mind about love in the family, good and bad actions, behavior, and planning. Not only entertainment but these talks could teach something. The Incredibles is now having the next season. If you like little Jack and your kid want to continue, he would be a new inspiration.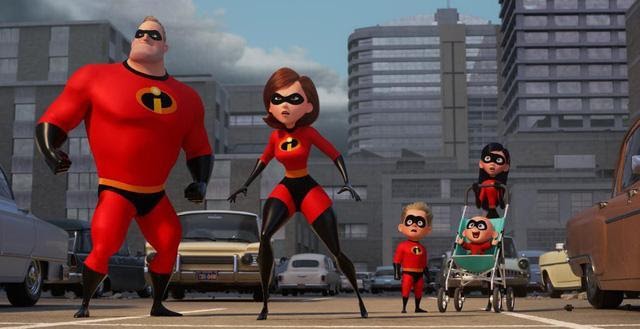 The Incredible Family
Pixar UP
UP is a cartoon made by Pixar and distributed by Disney, so you saw it in the company's list. It was a beautiful adventure for an older man and a stranger boy. It contains fictional details but bears a meaningful story of love and human emotional complexity. There are plenty of things that your kid may want to have and many ideas to discuss.
The Adventure Book is the iconic item of the movie that told the dream of Carl and Ellie. Why not create the same thing? It will be a long term activity that the kid would like to do every week. You need to prepare the book and let the kid decorate it vividly. Besides, some pictures will encourage him to write more. The Adventure Book would become a lovely handmade souvenir where you may see a lot into your child.
Same with the Incredibles, characters in UP are opposite in personalities. They are going through different stages of life and see the world differently. It could be fun to write about them. We suggest some questions start. How are they? What did they want, why did this or that, what they learned.
The very twist of this story lied at the moment when Carl chose Keven over his house. It's the turning point for Carl- a man living the last days of his life remembering his wife. The previous scene turned out to be that Carl moved back to the town and enjoyed experiences, not planning any crazy adventures. What makes him change? And what is the lesson about that? If the child understood, he would be eager to tell you. And if he doesn't, it might be a good topic to analyze. However, we suggest this idea only for those who are used to writing and thinking thoroughly enough.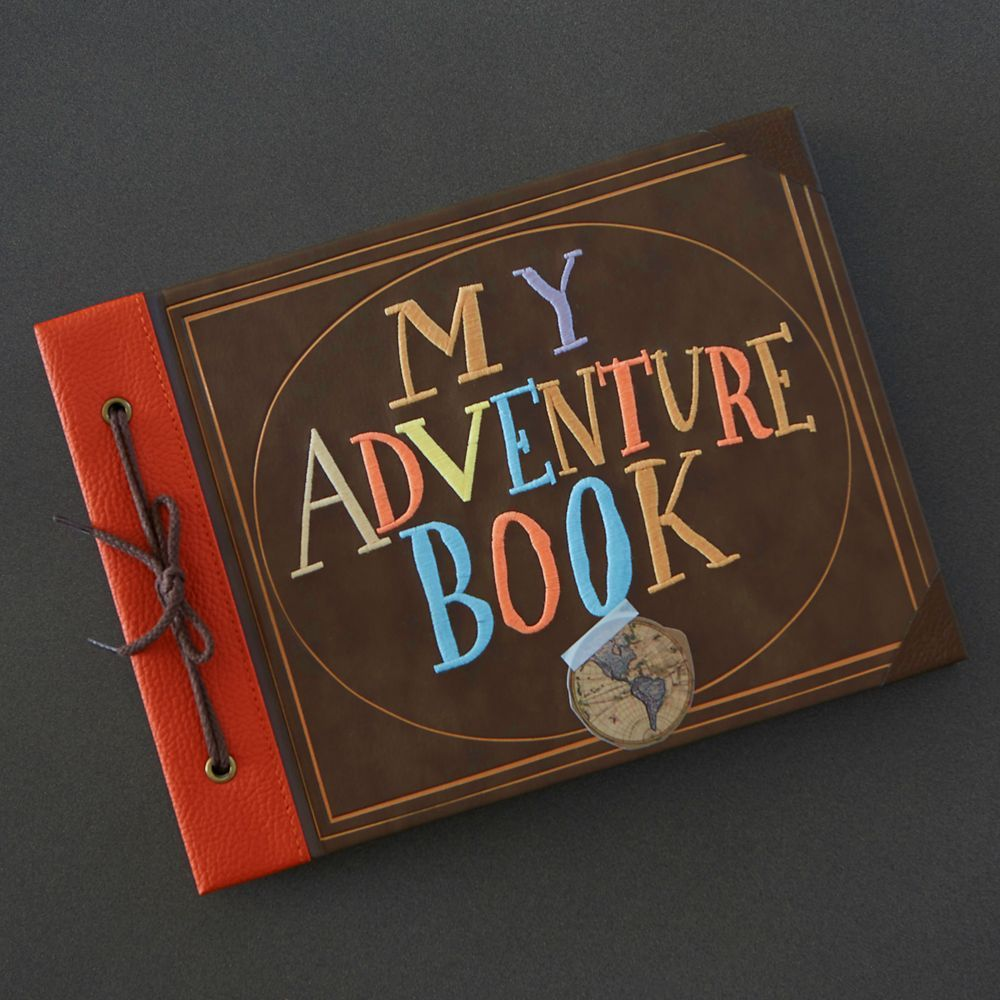 Making Adventure Book
Coco
Día de Muertos is a Mexican festival when living and dead people reconnect. Coco was a little boy growing up, surrounded by his grandma's love. On the day of the festival, Coco discovered secrets about his father and turned to love him very much. From this story, children see a big love for family and the eternity meaning of it. Also, it's an exciting adventure to the unique culture of Mexico. Inspired by these ideas, we think of creative writing activities:
Love for family is a strong message. So why don't let children show their thoughts about it? From their perspective, you may learn about their affection for family and emotional development.
Besides, culture is another aspect to develop. Let's have the kid make a presentation about this festival. Or, if you have something similar in your community, like Halloween or Carnival, encourage them to write about it.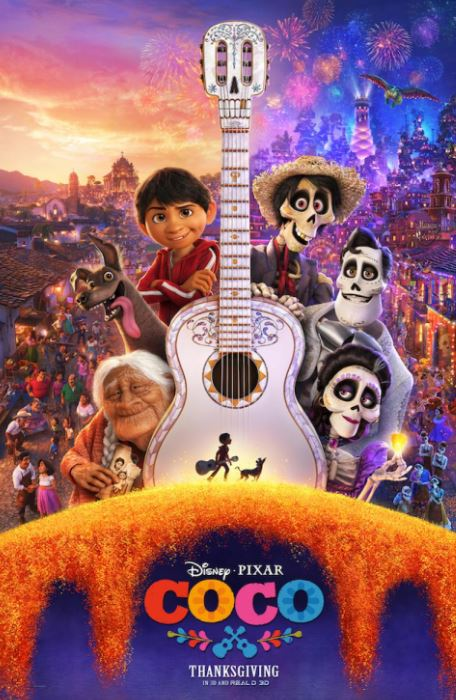 Coco Characters
Dumbo
Dumbo – the flying elephant, made its audience burst into tears watching the story. It's not a cartoon, so the incidents are more vivid and concrete. If your children love animals, they will have a lot to ask about the movie. Products from Tim Burton always bear deep thoughts. Here are some we can make use of.
The feather made Dumbo fly, or we could say it is the source of his power. You can get the kid to think of the challenges they have been through and what helped them at the time. It is a way for you to understand the kid better. And vice versa, if he can speak about it, he learned the courage to express himself more comfortably.
Dumbo has weird ears that people tease him a lot. In real life, many people get body shaming because of weight, acne, hair, skin color, clothes, etc. Now, you ask them to look around and tell the story of such people. It's supposed to teach children how special those people are when they have something unfamiliar to the majority. We see a lot of thoughts to write about here. It's an undeniable way to see how he looks at the world and people, then tell him the way you favor it.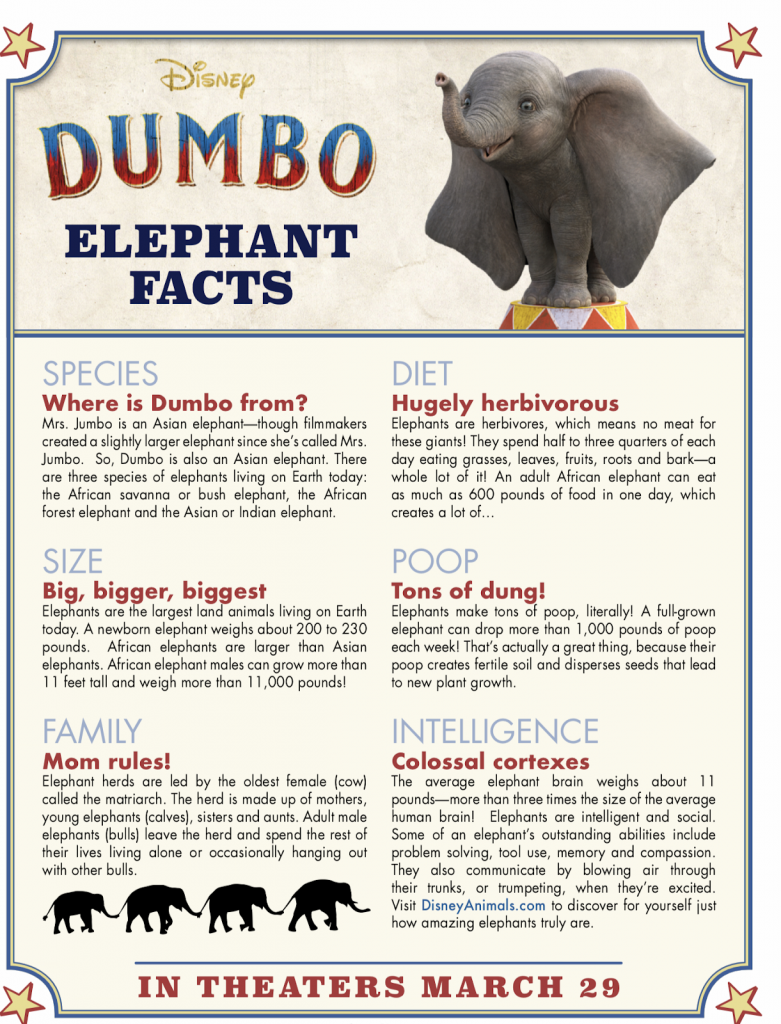 Writing about Elephants
Robin Hood
Robin Hood was an old legend for kids. It's controversial when you have to look at action against the law but for good reasons. This writing should be an argument about the act, and don't forget to raise questions to make the kid think deeply.
First of all, you let kids express how you think about the action and the main character. Furthermore, you might want them to point out the advantages and disadvantages of doing so in modern times. Don't forget the time scale since Robin Hood's years were so long ago.
Next, it's time to be creative. The children now can speak of their solution if they were Robin Hood of the time being. Let's make them wear his shoes and think of the poor. How would they help?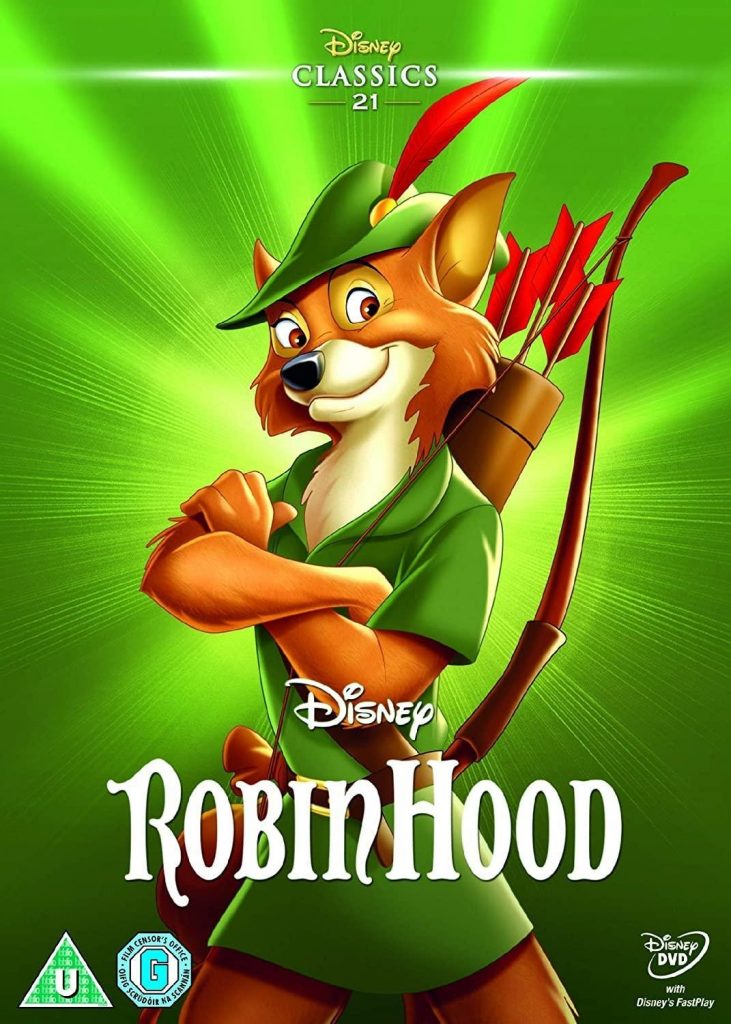 RobinHood Poster
Brave
We guess girls just love this story a lot. Brave princess with her vivid curly red hair has become a symbol in many hearts. Surrounding her life, we find many details to write about: the environment, society's idea about girls, and people's freedom.
The review time comes first. Children now write about what they get from the character and discuss what makes her become so. If the kids can write more, you may want to refer to their opinion on how a girl should be at the time.
During the story, Merida and her mother show disagreement on everything. It reflects the relationship between the producer Brenda Chapman and her girl, and it is not rare in real life. It's an excellent chance to make kids write about a dispute between them and the parents. It's fair to bring the argument back so that you could get to know their world much better.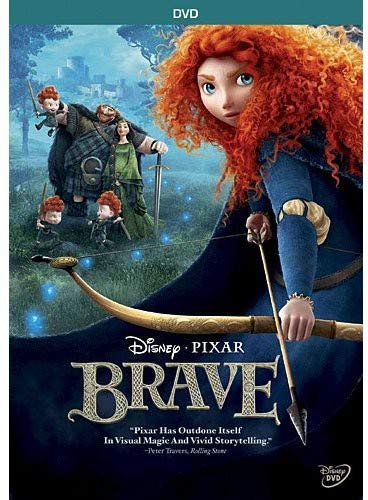 The Brave Characters
Finding Nemo
Finding Nemo is an iconic movie from Disney, besides a series about princesses. What kids don't love Nemo? The cartoon shows exciting scenes as well as materials for your creative writing. It's no better time to train the children what to do without parents. From Nemo's image, children know the difficulties of separating from the family. They will express how they feel if such a tragedy happens. In return, let's see what they react to, and you must be there to give some advice.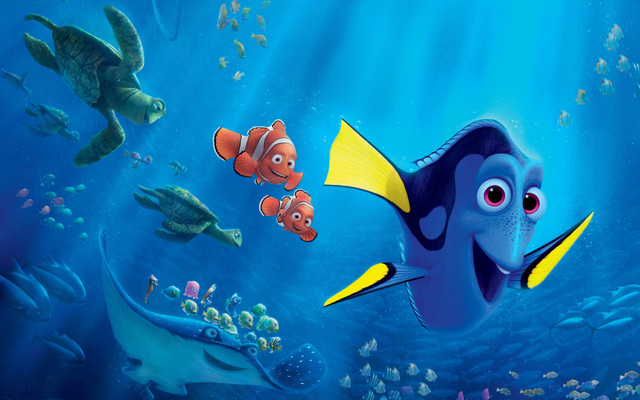 Nemo and the Father
Wall-E
Topics about family and friends are many on Disney. It's more challenging to teach children about environmental issues but equipping early awareness is essential. Wall-E will help you do that. The background, the story, and developments of Wall-E's emotions can become valuable material to prepare the lesson about mother Earth.
In Wall-E, pictures about the damaged earth and scripts talking about the reasons are plenty. You might want to make use of them for a presentation before giving out the writing task. The content is about life on Earth when people damage it so much. Children now write about reasons for degradation that they see from daily life and propose what to change. The reflection helps children to passively learn the importance of nature and life here on planet Earth.
A big hobby promoted in the movie is collecting things. Children are usually comfortable to show off what they have. As a result, writing about their collection may interest their thoughts. If they don't have any, you advise them to describe the intention of collecting something with the reasons.
Wall-E discussion
Tangled
Tangled praised positive thinking from Rapunzel. She dreams while caged in a castle. She draws and creates what she has. More amazingly, she even made the frog her best friend. How optimistic! And, her story inspired us with some interesting writing topics.
Rapunzel has a hobby to cheer her up all the time. The children should have the same thing. So, you have them tell you about things they like to do alone and explain why they love doing so.
Besides, the lantern festival is a motivation for Rapunzel to step out of her comfort zone. Do the children have such a big thing that they want to make someday? Now write about a big plan to achieve it. With small kids, this writing thing can be cut short and replaced by more illustration.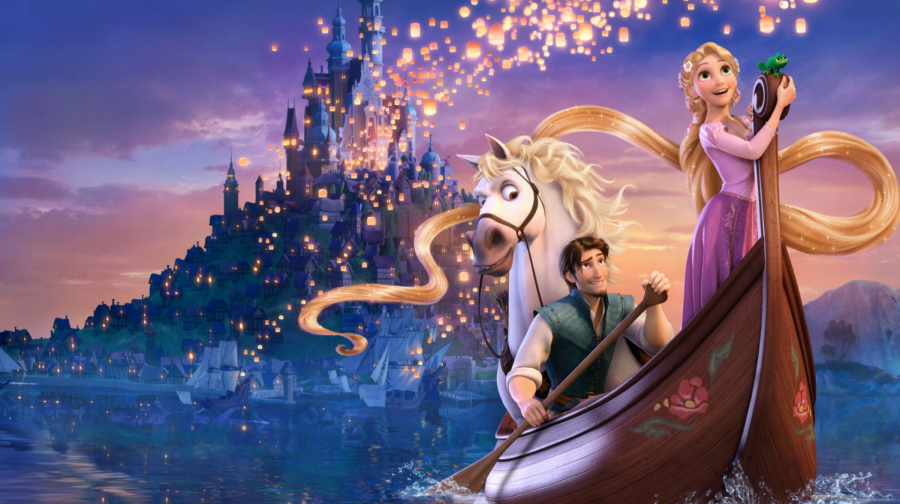 The lantern festival
A Bug's Life
A Bug's Life reflects the same story about a kid's behavior – lying to solve things. Children must have done it at least once in their life, and we, adults, must have found that action not encouraging at all. So, this movie's writing will help you educate children to behave differently, making examples from continuous mistakes by the bug.
Don't be too harsh with teaching a life lesson right away. We should leave children to think about the action of the bug and the consequences. Children will write down what they feel from occurrences and results.
Next, it's time to discuss the topic more deeply by starting with some reveals. The kids tell about a time when they said white lies but not helping. The writing should also reflect their opinion and planning after that event. It's still creative writing for fun, so don't bring too much education here. We encourage using suggestions instead of one-way teaching.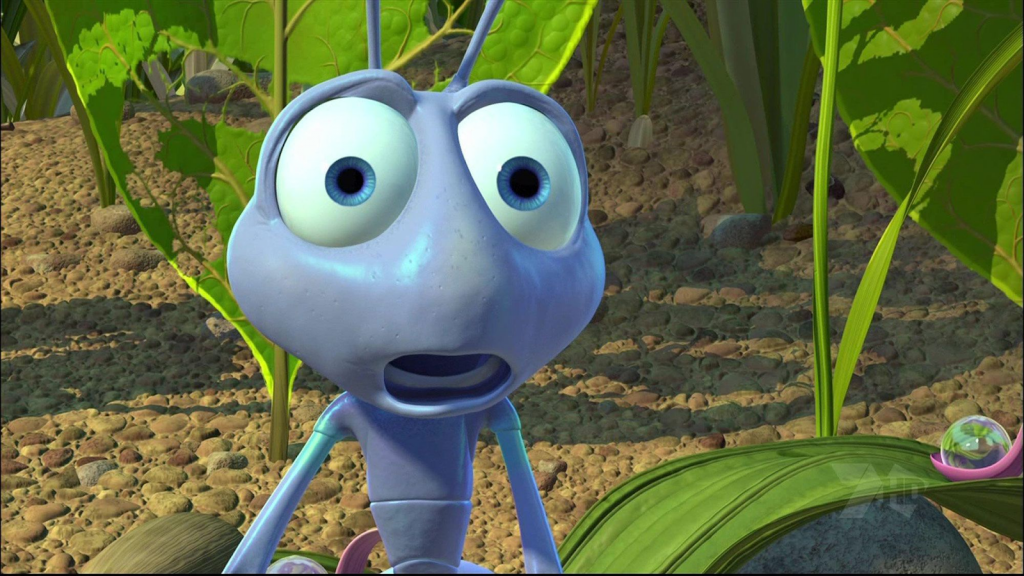 The Bug – main character
Inside Out
Inside Out carries an intricate plot which not everyone could convey to children. We suggest you make a visual presentation about these emotions, memories island of Riley to summarize the content.
Next to complexity, the movie suggests a brilliant way to explain to children the happenings of emotions. The lesson here is complete when all feelings can harmonize. The combination of joy, disgust, sadness, anger, fear is the only way to see the world with colors.
From what happens in Riley's mind, children will make the same image about them. It might be hard to tell parents what and why they think. But by characterizing emotions, they are supposed to feel excited to try. But, they don't have to make another episode but a short reflection on what happened recently.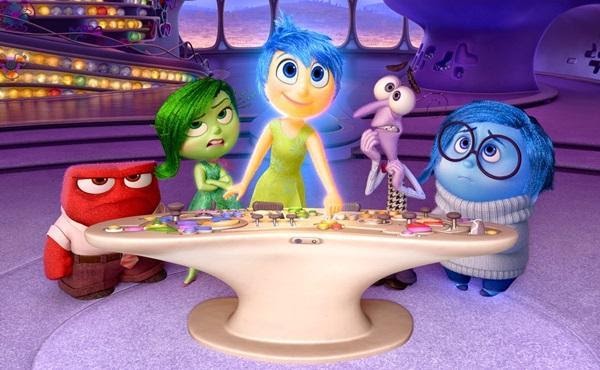 Anger, Disgust, Joy, Fear and Sadness
Toy Story
Children always have some toys that they consider the best friend. Hence, making children interested in Toy Story is a brilliant idea.
In this movie, toys have been through companionship that many people admired. Do your kids have the same friends? They must be eager to tell you about their buddies. However, let's add some more points to discuss, such as valuable memories, difficult times, solutions, and understandings.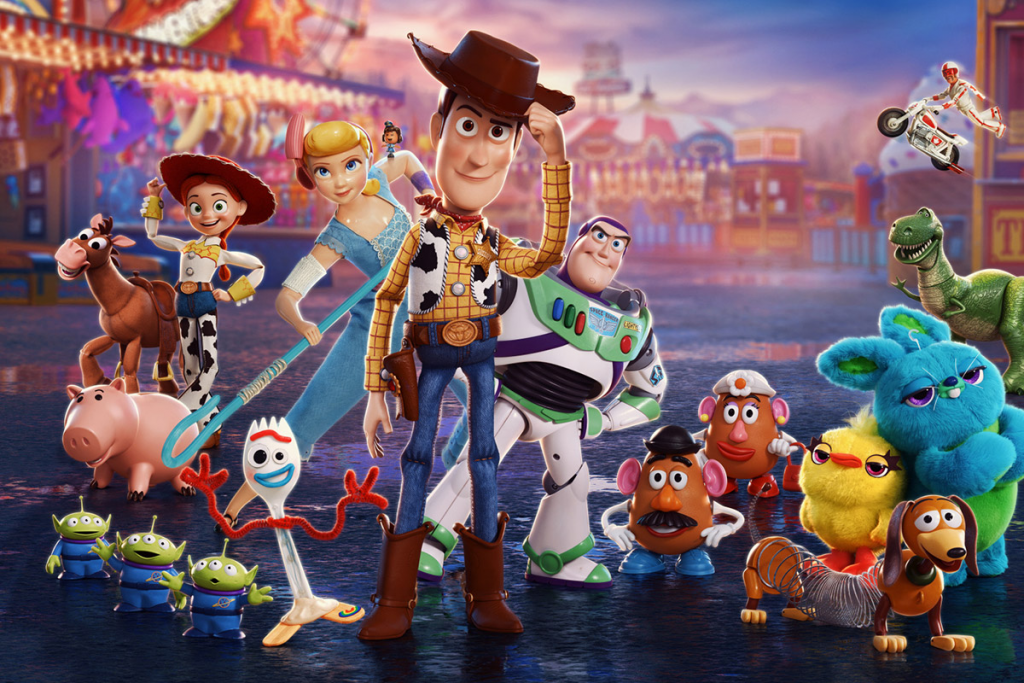 Toy Story Characters
Ratatouille
It's a famous cooking show but let's not talk about making food. Ratatouille spoke about running a business, and the main character showed us how he had made it against all lousy judgment. We want to develop the topic through these two.
Having a business is a plan. No matter how old your child is, they must have thought of their future career. It's not the final decision, but you can tell what interests them the most about the current dream job. Children will plan their future business and meaning after it. A restaurant is even better as it relates to the movie. Besides, when you want to extend their thoughts on it, ask them about problems they may encounter and their solutions.
As in Dumbo, we learned to see uncommon features that special mark on people. Ratatouille wanted the same but about judgment on personalities. Do you want to know what children think about when they hear somebody conclude about the incapacity of doing something? If yes, then you ask them to write about an experience they know, present how they feel and what they should do about these nasty comments.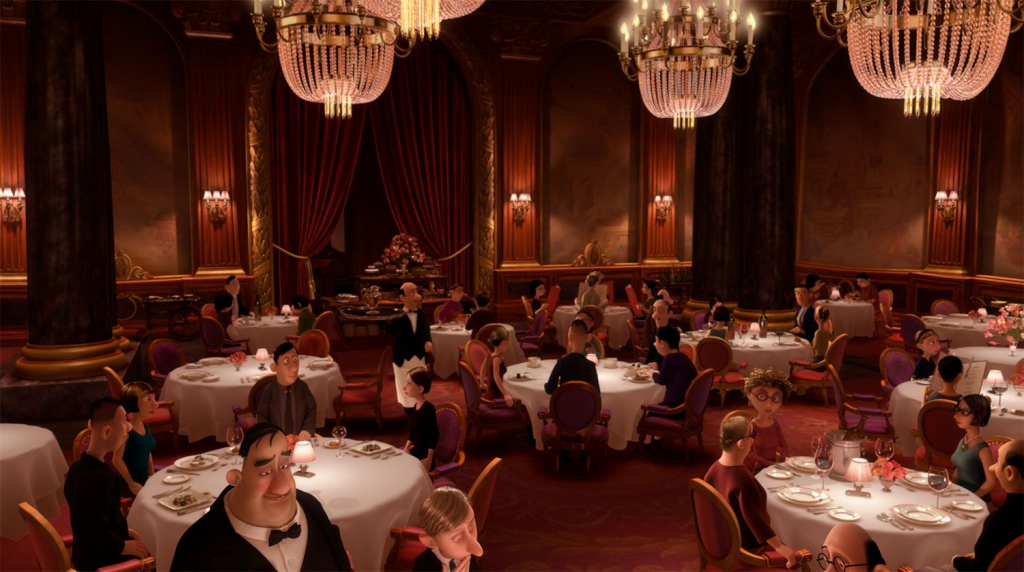 The restaurant in the cartoon
Monsters Inc.
Monster Inc tells a surreal story that has nothing that looks like us. However, they share the same concerns, such as how to succeed in life, maintain popularity, and manage with bullies. These are what are familiar to most school life. But we shouldn't pick the dark side out of the movie but friendly messages first.
It can encourage children to write about their biggest fear. Visualized with some drawings, the text could be a creative thought that children want to expose many times. Besides, make them share with you how they feel and what to do with the fear.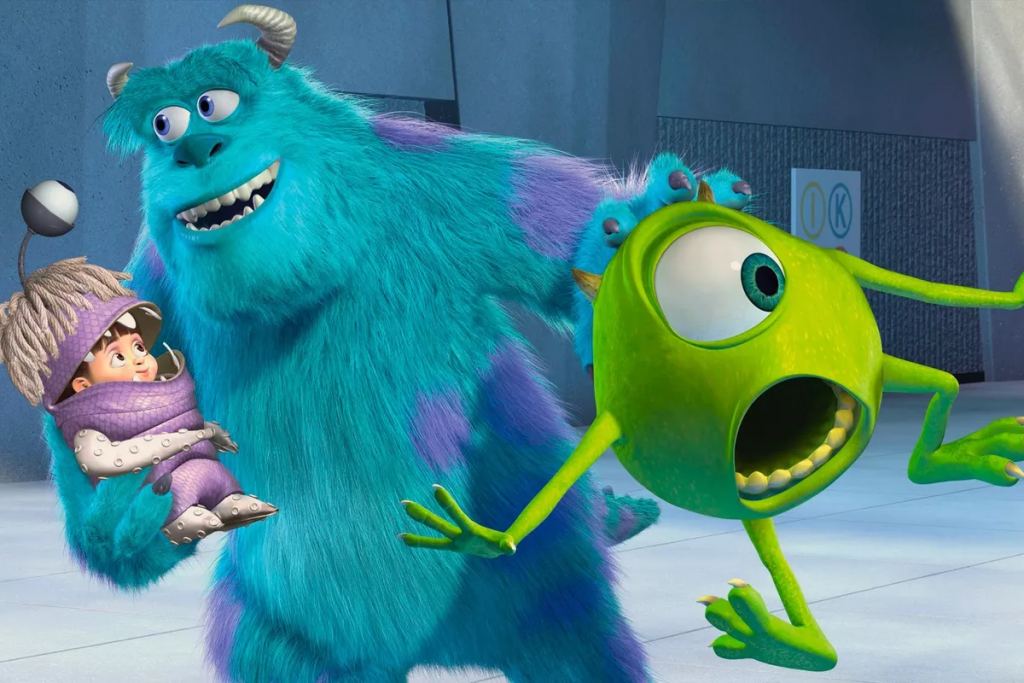 Monsters in Monster Inc
Mulan
Mulan is about women's empowerment. In the past in China, girls were considered inferior and almost no use to the world. But Mulan has changed that concept. What you can take out for writing here is breaking the rules to do the right thing.
Why did Mulan do such things, and could she do differently?
What would you do when your goal must interfere with breaking some rules and lying to parents?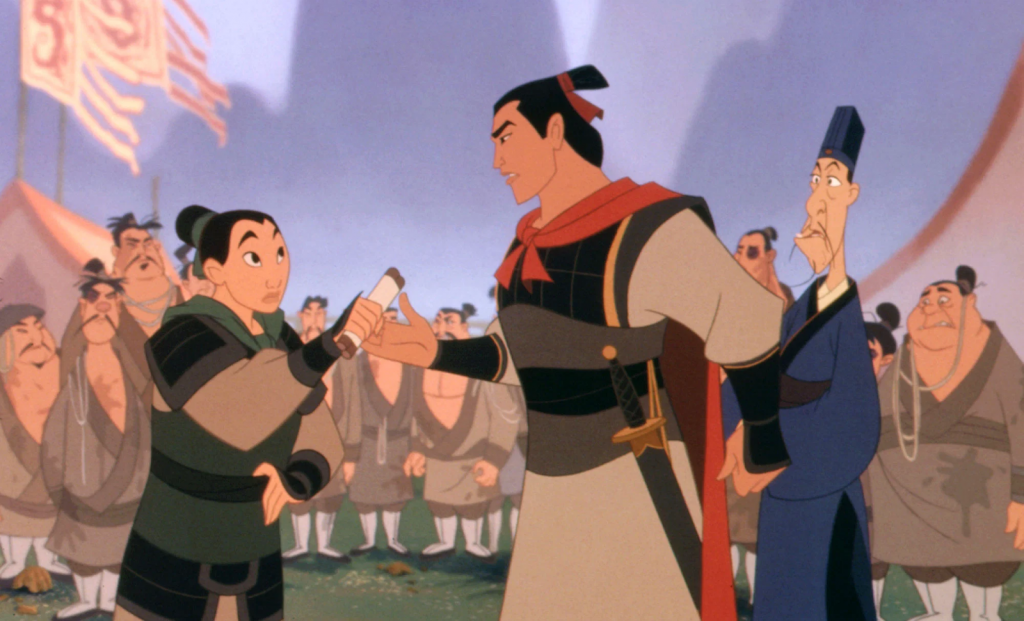 Mulan in a man's appearance
The Princess and the Frog
The story talked about Tiana's obsession with achieving her dreams and human life under the frog coat. How is that supposed to be? The children must wonder a lot about it. Here are our ideas for that. This one could be the best if you have a boy and a girl to attend. One could tell how they feel when experiencing the princess's life, and the other describes their imagination as a frog.
Besides, it's interesting to know what animal children would like to turn into, if not a frog. And it's even more tempting to understand why they made that choice. In case you want to introduce some animal's lifestyles, don't forget to present them before the kids start imagining.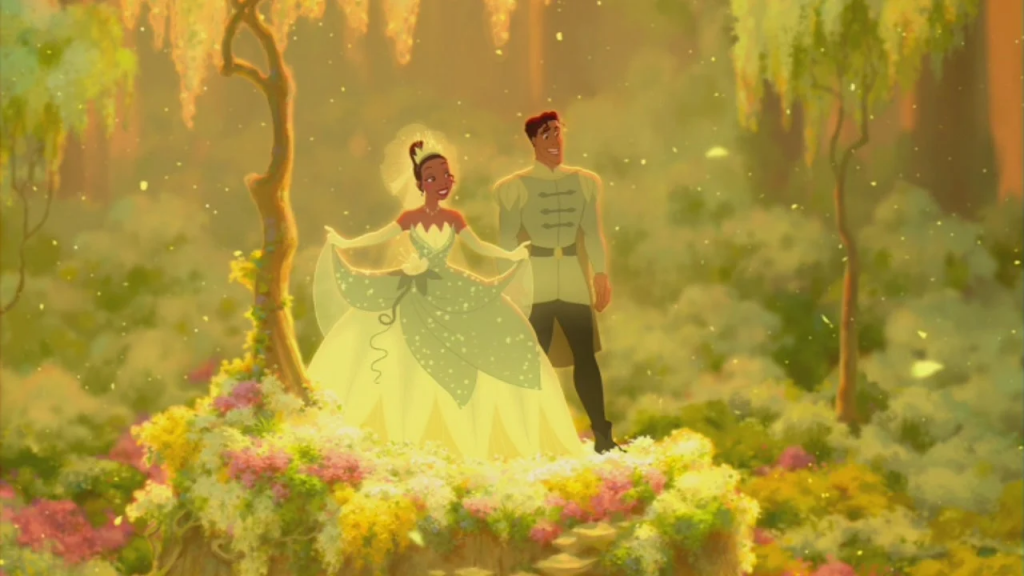 The princess and the Frog when he turns into human
Klaus
Klaus explains to us about Christmas rituals. It's not a confirmed history, but the fun parts are undeniable. The movie is the best for this Christmas and after what, why not a reflection of the whole year?
What children do in the cartoon, what do the children think about the whole year, make a list of what good things they do and mistakes? And how can they change them in the next year?
The older man Klaus made many toys to give good children. What is the favorite one for you? And why do you like that? It would be a more festive vibe if you and the kids can draw a model and make it something for decorating the tree.
Or, ask children how they feel about Christmas, such as rituals, activities, food, and so on. And you need to know what they long for this year's holiday? You can refer to another holiday if you want, such as Halloween, New Year's Eve, April's Fool, etc.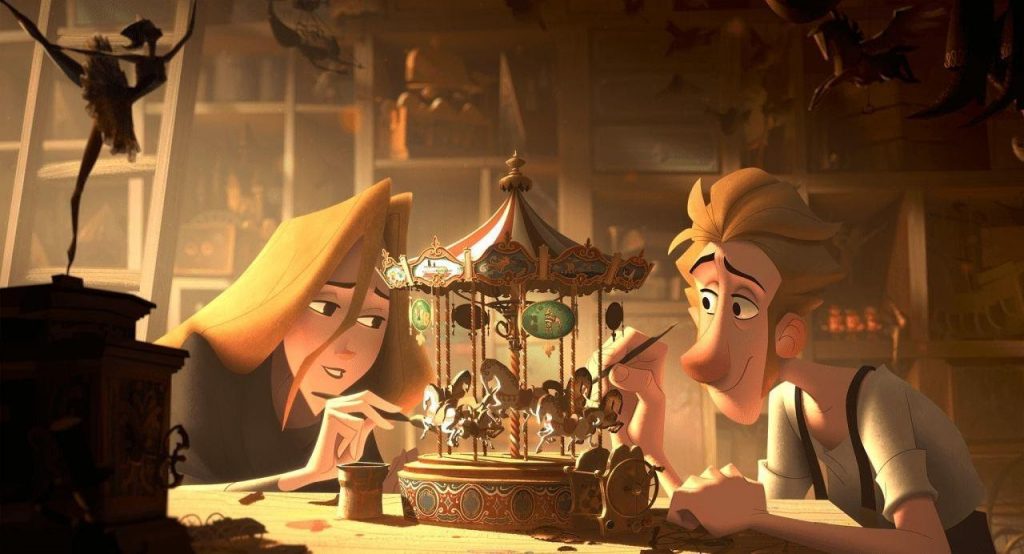 A toy made by Klaus
Peter Pan
Peter Pan includes a fairy, children who never grow up, and people who do. Just going through the characters, you have enough to conduct creative ideas to discuss them.
For example, why Peter Pan doesn't want to grow up? And why Mandy chooses the opposite.
The life in Neverland is tempting to write about, too. How is it to be if you can stay in a young mind forever? When they don't like the idea, question them to imagine how it's like to be an adult? Now, you can share with them about your life.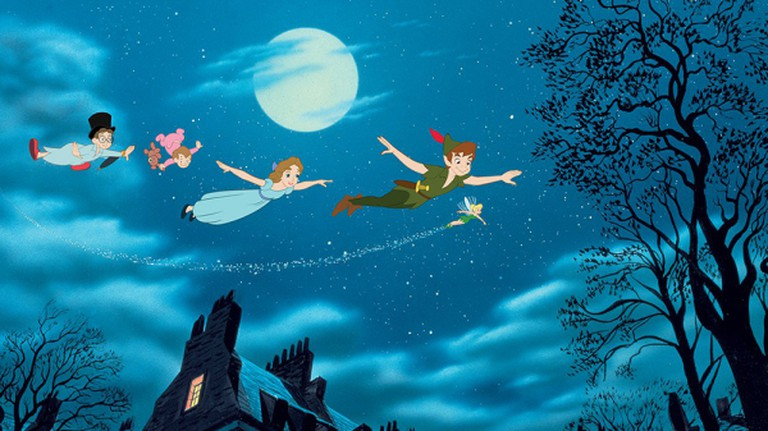 Peter Pan and Many and her siblings
Pinocchio
Pinocchio taught a harsh lesson about telling lies. But we don't tell children the same curse as it is not for real. Instead, make them think about lies and their consequences in real life.
What did you lie about or the lies, you know? (When children are not yet ready to expose their bad jobs). And what are the consequences of that behavior?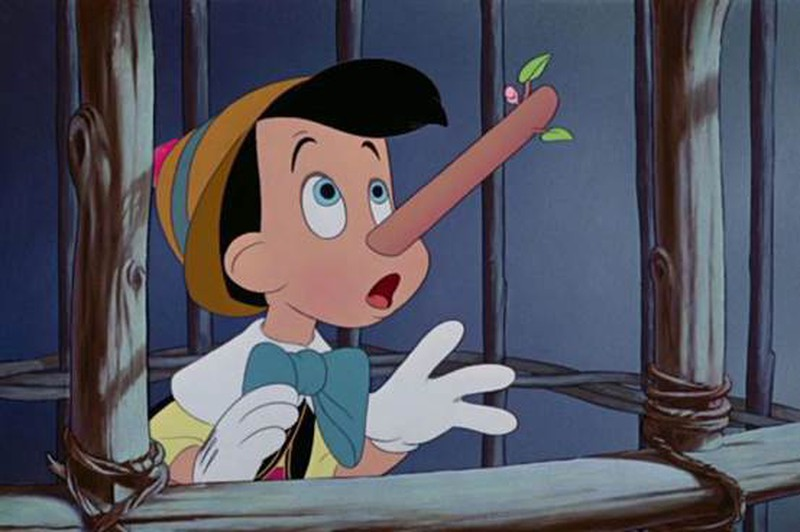 The long nose of Pinocchio
Lilo and Stitch
Lilo and Stitch visualize life in Hawaii. It is the holiday land for people with dance and flowery patterns. No children could say no to Lilo's exciting life with her friends on this beautiful island. Let's make children think about it by:
What is it like to be in Hawaii, in your opinion? This activity could develop into a presentation where you use images from the movies, character stickers, and scribbles.
Where do they want to spend their life? Not necessarily to be in Hawaii but anywhere in the world. And don't forget to tell the motivations for you to move there.
The good thing about Lilo and Stitch is multiple episodes. You can develop new ideas from the girl's experience, lessons, and imagination to such an occurrence. Moreover, you might set this writing activity to be a weekly practice.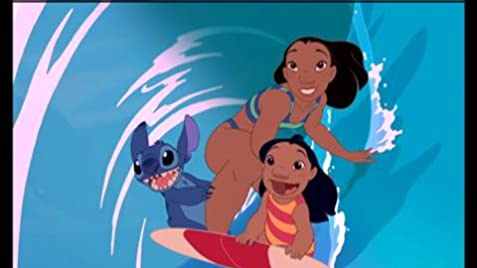 An activity in Lilo's life
101 Dalmatians
It's such a lovely story to watch. And the better point is to develop some ideas out of it. Here are some suggestions.
There are many characters, and they have different personalities. What is your favorite and why?
Besides, make children think about their concern for animals, starting with pets. What would they like to have? And why that animal but not others?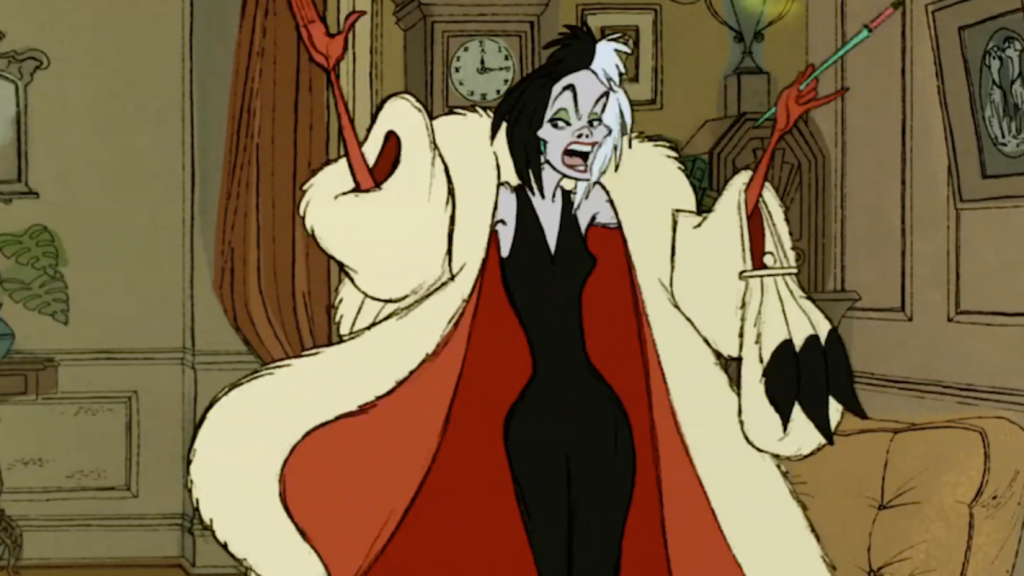 The villain in the movies
Frozen
Frozen also consists of multiple characters, but we focus on the most exciting idea: born with a superpower.
How is it to be somebody like Elsa? Will you do things differently?
If children can choose a power, what will they want? Furthermore, let's help them to see the pros and cons of that power.
Another thing you can write about is the kingdom. The movies present the capital land and surrounding areas. Why not recreate that beautiful frozen land with some colors, notes, road maps, and caution signs.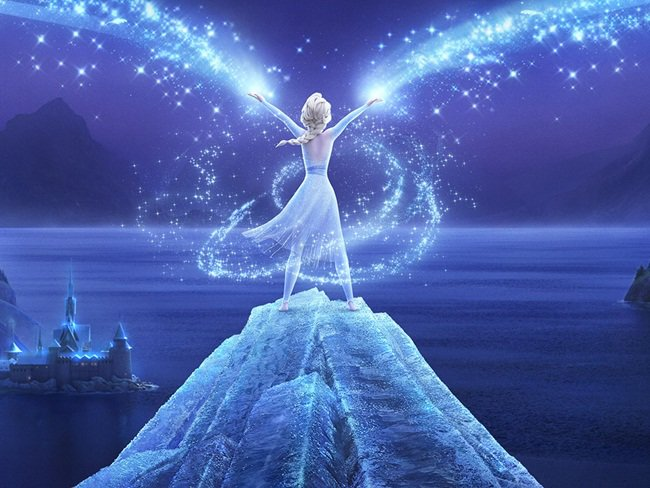 Elsa is making the castle
Frequently asked question
How to choose the topic?
Writing is a process that the writer must engage in the topic enough. So, a good case is the first step to draw kids' attention. There are some tips to help you with picking the idea:
– Sort out from the favorite movies list, favorite scenes or characters
– Refer to the kids' interest, hobbies or habit so that they find the writing familiar
– Make it extraordinary but not so academic
– Make it short and straight
What are other accessories needed?
We need pens and paper to write naturally. However, some other accessories keep children attached to the activities, such as crayons, draft paper to sketch, models, and comics relating to the movies.
Sometimes, stickers could encourage children to develop the plot. You might consider getting some if your kids fancy images and illustrations. Some children don't need many accessories but engage with the topic very well.
How to organize the writing activities?
Writing activities are usually for individuals since you need much talking and personal connection to develop the topic together. However, it could become group work if you know how to create the flow.
You cannot just tell them to write immediately after introducing the questions. Let's remember the necessary details of the movie surrounding the topic. The best way is that you give hints and children present what they remember.
Depend on personality. You might want to stick around for help. But, some children can trigger continuous ideas without an adult's support. You confirm the children's understanding of the work, then observe.
If it's a group writing, it will be helpful to throw a discussion among members before the work starts. It could help with developing new ideas and decide the united way to write.
Where can I get the list of movies?
There Are many Disney movies on the Internet. However, you can watch all of them on Disney+. Watching the film is an essential step before you want to brainstorm any idea from that.
What are the benefits of writing?
Writing for children brings a dozen benefits. Since it provokes the brain to work and think thoroughly, children have the chance to:
– Express imagination and create
– Speak for themselves through words or pictures. It might be fiction or incomplete thoughts, but the writing will speak somehow about the children's opinion of the world.
– Practice confidence. Once kids speak their words and get accepted, they gain the confidence to express more and more.
– Communicate better. Children must prepare for writing a lot because the text should be cohesive, meaningful, and organized. To do so, they develop their language skills as well as logical thinking
Conclusion
Disney creative writing for kids is an excellent way to communicate in a more profound sense. There are not so many things to prepare, but the effect is enormous. As long as you know how to exploit the kid's content and aspects, you can see more potential ideas from entertainment programs.
Creative writing imposes a quality time for entertaining and studying. It's beneficial for children- the writer but a healthy method for the organizer and attendants' relationship. You can always have more to write since Disney keeps on making films.