Christmas is approaching, and the children are already shivering. Here are 30 Christmas countdown activities for kids.
The countdown to Christmas has begun, and the atmosphere in the houses becomes more sparkling. The children await their party with a little impatience. We can involve them in the preparations or just keep them busy with 30 Christmas countdown activities for kids.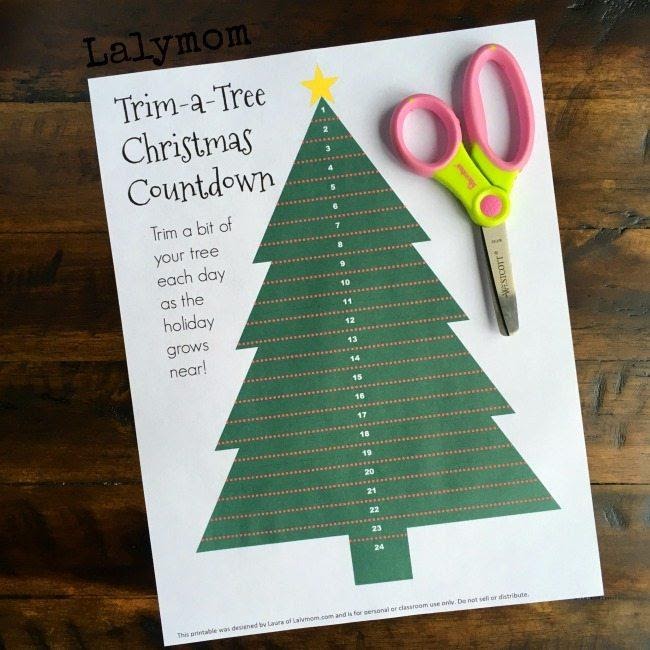 Instead of buying expensive gifts and decorative objects in series, why don't we create something truly unique with the help of children? Many simple and effective crafts can be prepared with children, using easily available materials such as felt, paper, or plastic.
The story of Christmas
How many of our children now remember that the long-awaited Christmas is the birthday of the Child Jesus? Unfortunately, it is very few. Because at school, it is increasingly difficult for the story of the birth of the child to be told as it once was. And to make the holiday accessible even to those who are not Christians, we excessively neglect what it is the origin. It is even from the historical point of view of the most important festival in the Western world. So, what is the story of Christmas that we can tell the children?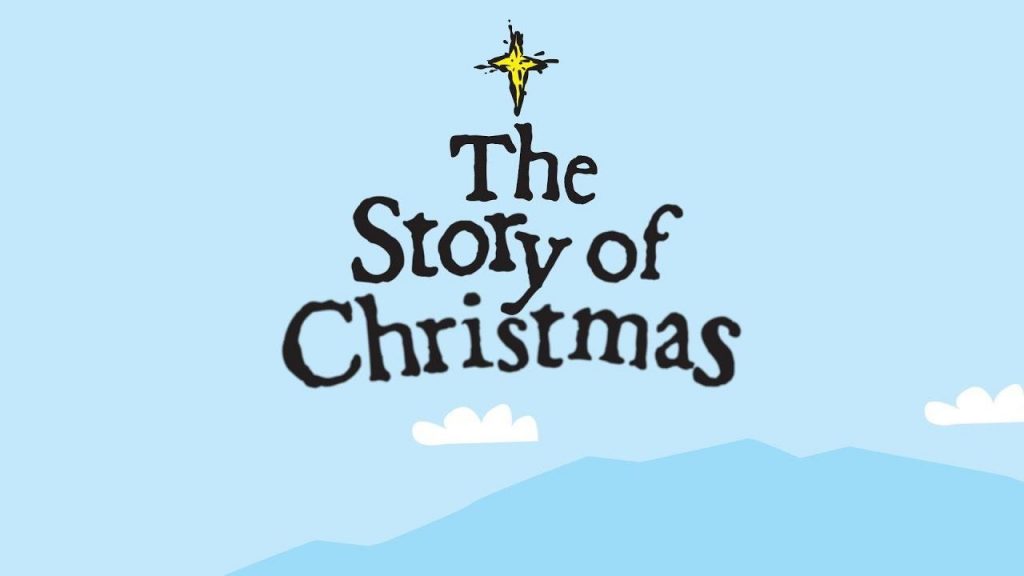 In those days, a decree of the Roman emperor, the most powerful king on all the earth, ordered that a census be made and his subjects were counted and registered, each in his city. Joseph, a carpenter of the house and family of David, also left the city of Nazareth to go to Bethlehem, to be registered with his wife Mary, who was pregnant.
As soon as they arrived in that city, Maria realized her Child was about to be born and Joseph looked for an inn that could welcome them and where Mary could settle down in the warmth. Bethlehem, however, was full of people gathered for the census and also the hoteliers when Joseph knocked on the door. He sold the two poor travelers with only a donkey as luggage and means of transport chased them badly.
When night came and Maria, by now exhausted, was close to the birth of the Child, Joseph finally spotted an abandoned stable with only a big ox inside and a bit of straw on the ground where he made his wife sit, relieved by the heat of the ox and the donkey. In a short time, Jesus was born and his mother immediately wrapped him in swaddling clothes and placed him in the manger where there was hay for the animals to make him sleep.
In that region, some shepherds watched at night guarding their flock. Suddenly, an angel appeared to a brilliant light surrounding them and them. The angel calmed them and said that do not be afraid. He is here to announce to you great joy. Today, the baby will be the greatest of all kings.
To celebrate it, you will find a baby wrapped in swaddling clothes, lying in a manger. The shepherds full of joy and simple gifts went without delay and found Mary and Joseph and the child who was lying quietly in the manger.
The traditions of Christmas for children
There is no other time of the year in which we celebrate ancient traditional family traditions. Christmas is a magical time, especially for the little ones, and the entire month of December is marked by traditions and habits that we share for generations and generations. From the Christmas tree to the crib, from the Advent Calendar to the panettone, here is a complete guide to Christmas traditions for children.
Santa Claus
Where was the legend of Santa Claus born? And who is he? The story tells of St. Nicholas, born in Turkey to a very wealthy family, who became bishop of Myra. According to the story, St. Nicholas threw food in the chimney of the houses of needy families.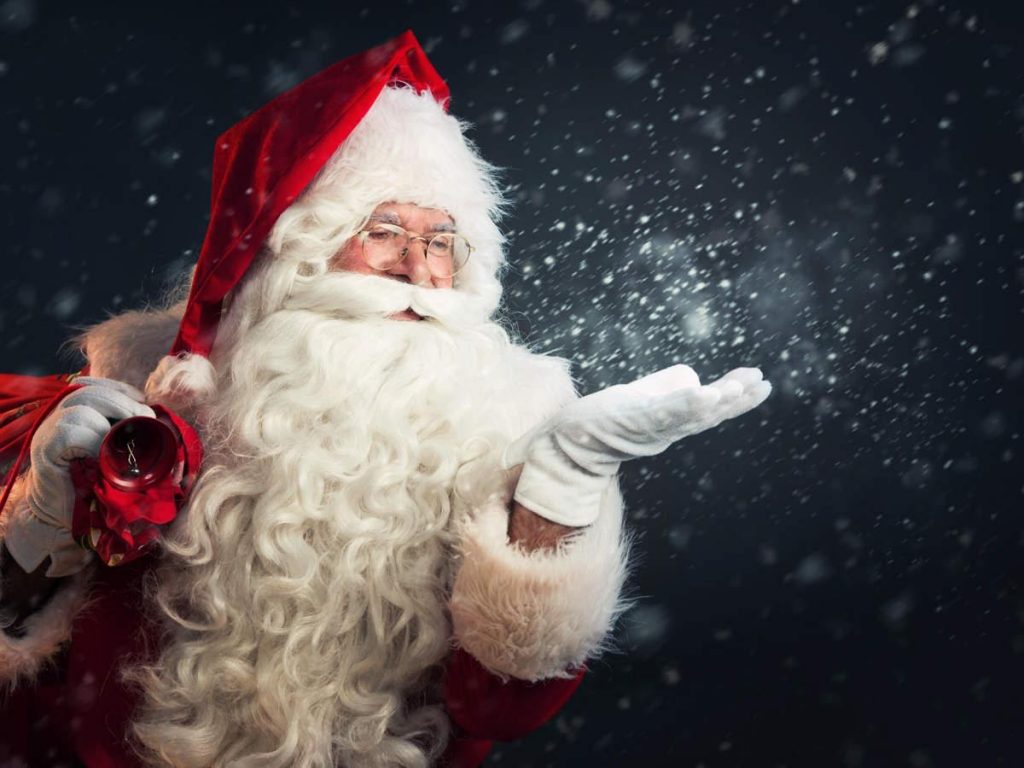 St. Nicholas is celebrated on December 6th in many countries of the world, the day the gifts arrive on the night of December 6th. Over the years, St. Nicholas has turned into Santa Claus. A pot-bellied Santa Claus with a thick beard whom many letters we address and goes around all the houses bringing gifts to obedient children on Christmas night.
Christmas tree
It is not Christmas without a tree decorated with balls, festoons, and lights. The Christmas tree is one of the most traditional symbols of Christmas and probably the most loved by children. As the story goes, the first fir tree decorated for Christmas appeared in 1605 in Alsace, where the inhabitants decorated their homes with a tree decorated with colored paper flowers, gilded objects, and fruit. But the more modern habit of decorating a tree spread, especially in the homes of the richest families in the mid-nineteenth century.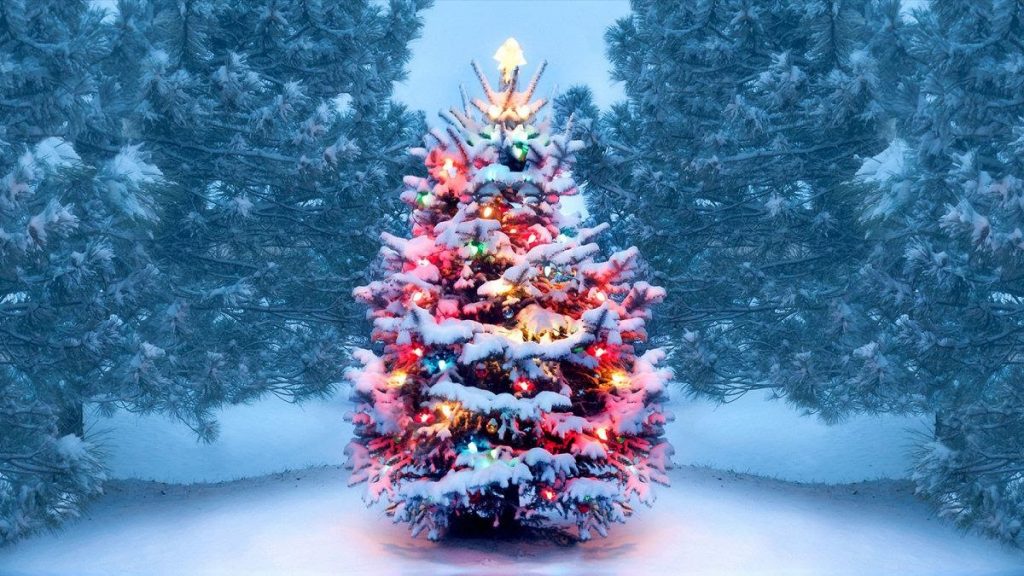 The mistletoe
The custom of giving mistletoe during the Christmas and New Year holidays has a Nordic origin and is mainly used to drive away demons. Just like a talisman, we hang it outside the front door.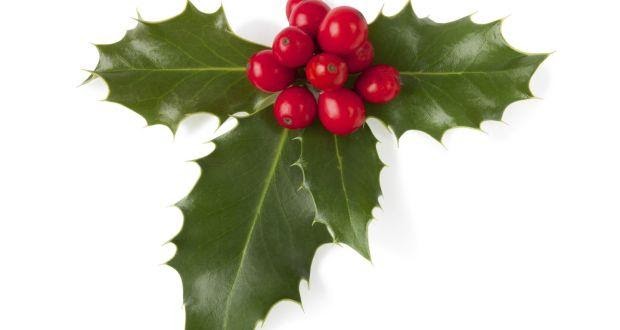 The nativity
It is an ancient tradition that unfortunately has fallen into disuse in many homes. In reality, families used to build the nativity scene using cork, wood, wadding, moss, and figurines of shepherds and the Holy Family. It is used to relive the birth of the baby Jesus. Be careful not to put the statue of the baby on before Christmas Eve.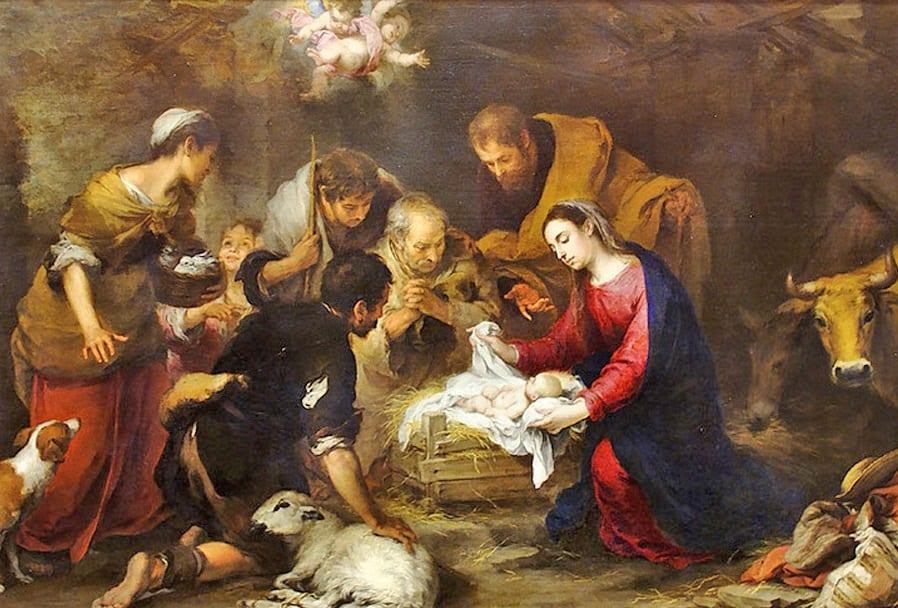 In some houses at midnight on the evening of December 24th, people take a tour of the house singing All I Want for Christmas Is You and the children carry the statuette of the baby Jesus up to the straw cradle in the crib. The characters must be added slowly, until the day of the Epiphany, when the Magi are arranged.
Advent calendar
The Advent Calendar is a tradition of German origin, which in recent years has spread more and more also in other countries. In many families where there are children, they set this calendar up on December 1st, which marks a real countdown of the days until Christmas day.
We can buy a ready-made Calendar with chocolates to be unwrapped every day. Or we can create it ourselves in a more original way with toilet paper rolls, felt cloths, fabrics, or matchboxes. Then fill it with sweets, candies, and little surprises. The important thing is that every day the children can find out what is inside the box and count how many days until Christmas.
Advent wreath
We light a candle every Sunday of December to convey to children the most authentic meaning of Christmas. The Advent Wreath has a circular shape and comprises branches of evergreen plants. It characterizes the wreath by four candles that must be lit each on every Sunday of Advent. The eventual fifth candle, to be placed in the center, must be lit on December 25th.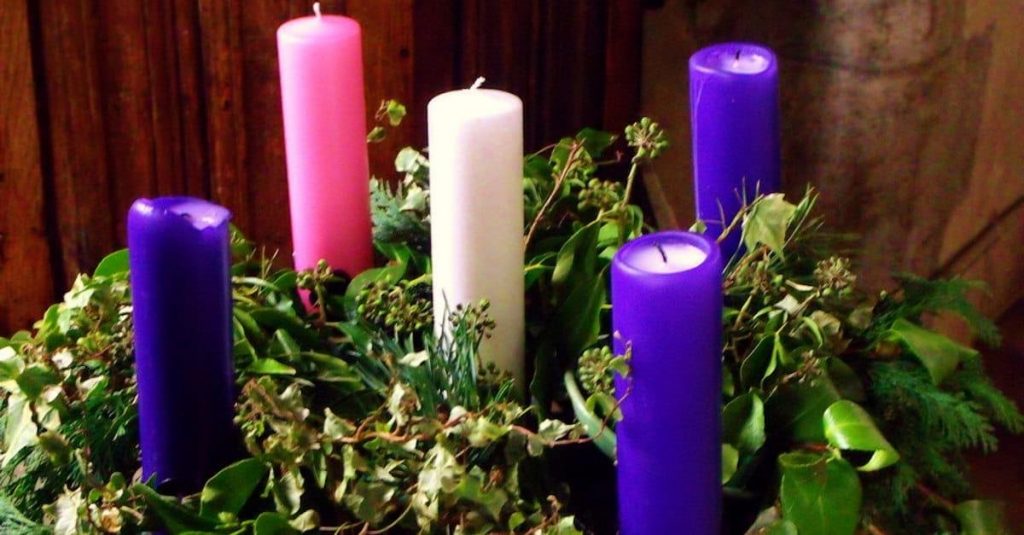 Saint Lucia
Santa Lucia is the saint of light. According to tradition, we celebrate it on what should be the longest night of the year. In many Nordic countries and some European cities, the coming of the Christian virgin is anxiously awaited by children because Saint Lucia brings gifts in place of Santa Claus.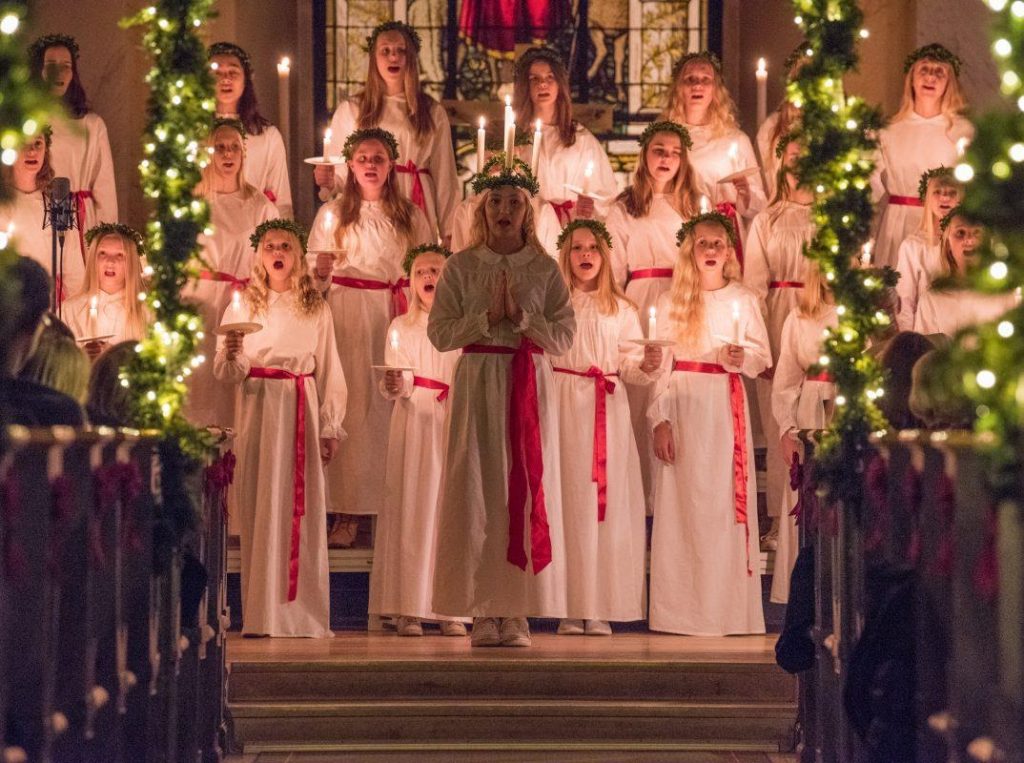 30 Activities and Games for Kids
1. Prepare the decorations
The preparation of the decorations is always the part that excites children the most. For example, making the Christmas tree together or hanging swags and window stickers. You will see the party and the house changes the atmosphere. Many of the decorations are often a family trousseau that passes from year to year with all its memories.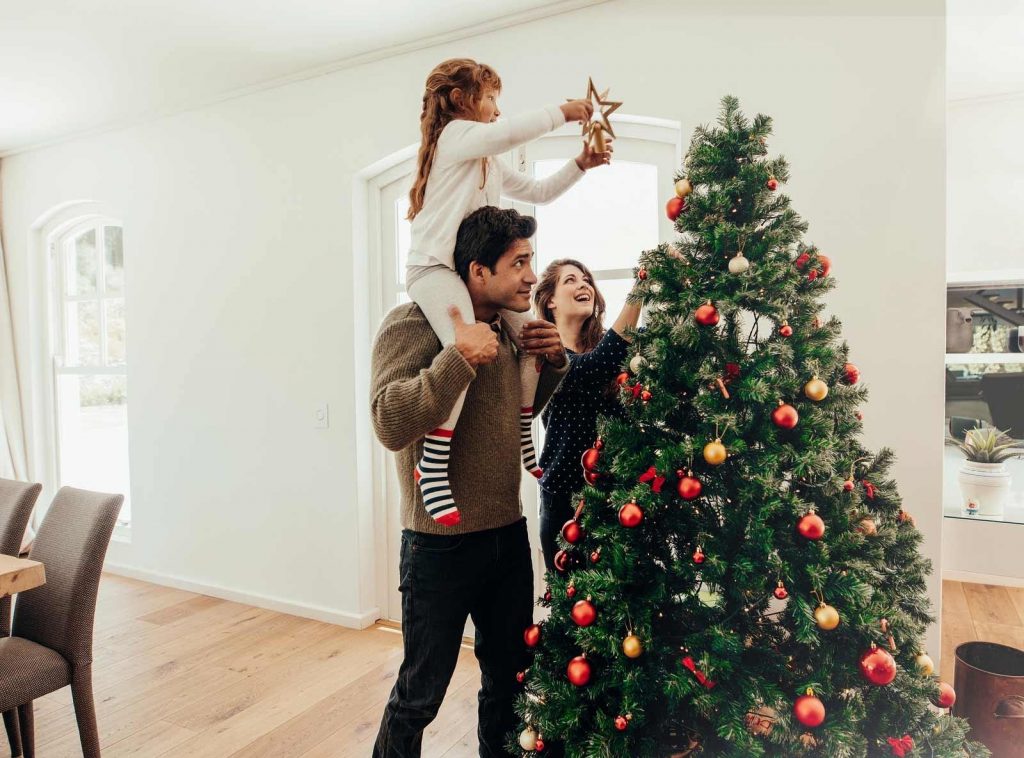 All children will want to take part and we can involve them and have them make stars with pasta to hang on the tree. Or we can cover with them the balls that have been damaged or that we would like to renew. Decorations are never complete unless there is a beautiful garland hanging on the door.
Source: https://www.housebeautiful.com/uk/decorate/tips/a1108/last-minute-christmas-decorations/
2. Creating traditions
The tradition of Christmas is mainly linked to the story of the Nativity. It is a story that relives in the crib and always enchants children. They want to play with the figurines and re-proposing what they have just heard. Not all nativity scenes can become a game. In order not to dampen the enthusiasm of the children, we can make one suitable for their play using rolls of paper.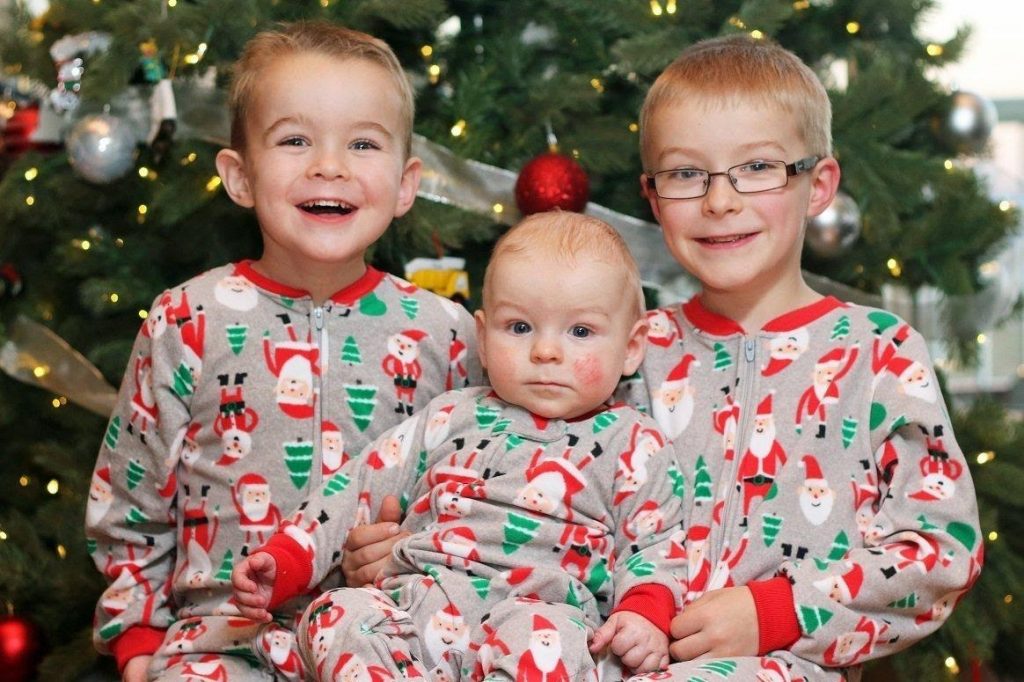 Christmas is mainly a festival that brings the family together. The relatives come and visit us. Then, organizing lunch and preparing some decorations for the table. It is a commitment that risks cracking the Christmas atmosphere, especially when you want everything to be perfect. The children can help us with some activities. Besides keeping them busy, it will give them great satisfaction. For children who love to cut out and color, you can guide them with nice place cards or reinvent the classic bingo, maybe on the theme of animals.
Source: https://mommyonpurpose.com/memory-making-christmas-traditions/
3. The magic of gifts
Here comes the fateful moment of gifts! You always need little gifts for the teacher or a friend. It can be ​​cooking with the children something simple, fast, and colorful, like candies. Try to make each package unique. Then, let the children help us transform a simple box into an original package. Christmas can be dedicated to reading a book that takes us directly into the magic of Christmas.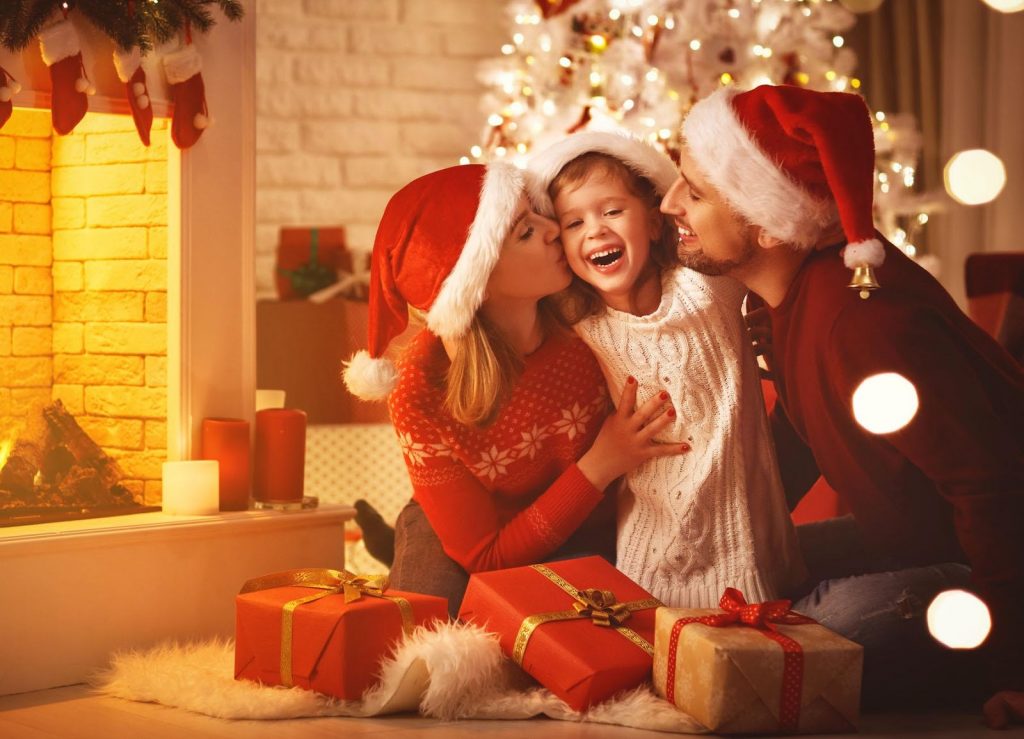 Source: https://mamaduck.com/make-christmas-magical/
4. The centerpiece in the shape of a Christmas lantern
Paper and wood are two malleable materials. They are versatile and easy to find at home. Felt is one of the simplest fabrics to shape, especially to make the Christmas tree in the children's room.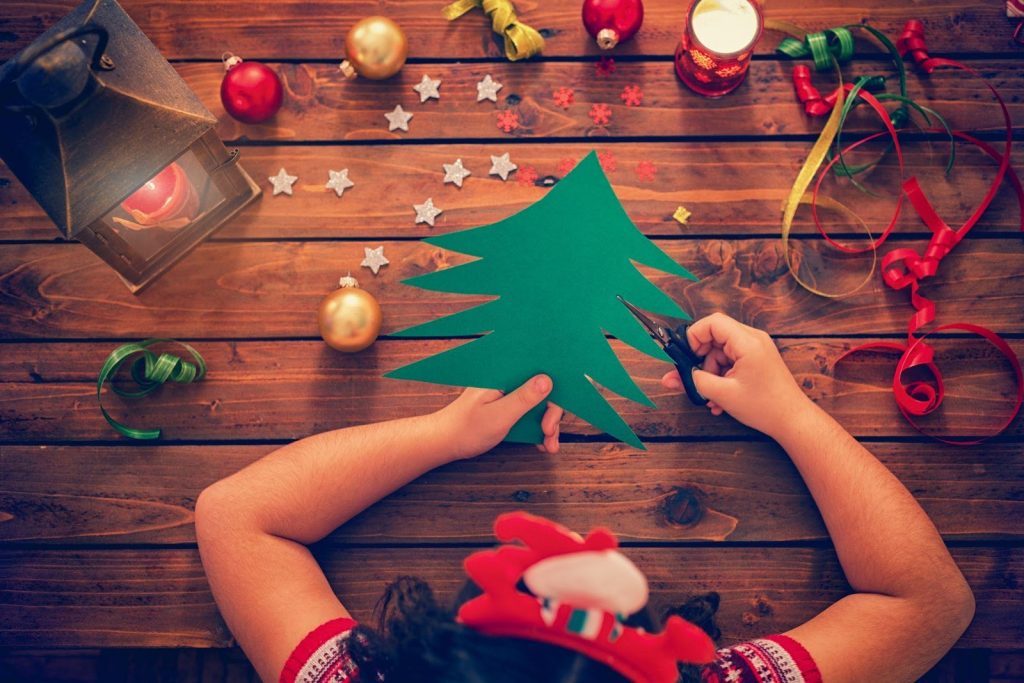 They are easy-to-make and elegant decorations to hang on the windows, the fireplace, or to decorate the home stairs. With a roll of wrapping paper, the magic of light and party begin. The kids can try to make a Christmas lantern-shaped centerpiece tutorial for the December 25th event.
Source: https://www.housebeautiful.com/entertaining/holidays-celebrations/g22984477/christmas-lantern-decorations/
5. Handmade Christmas cards
What could be nicer than writing Christmas cards for the complete family? For children who already know how to write, it will be a joy to create support for their words with full creativity.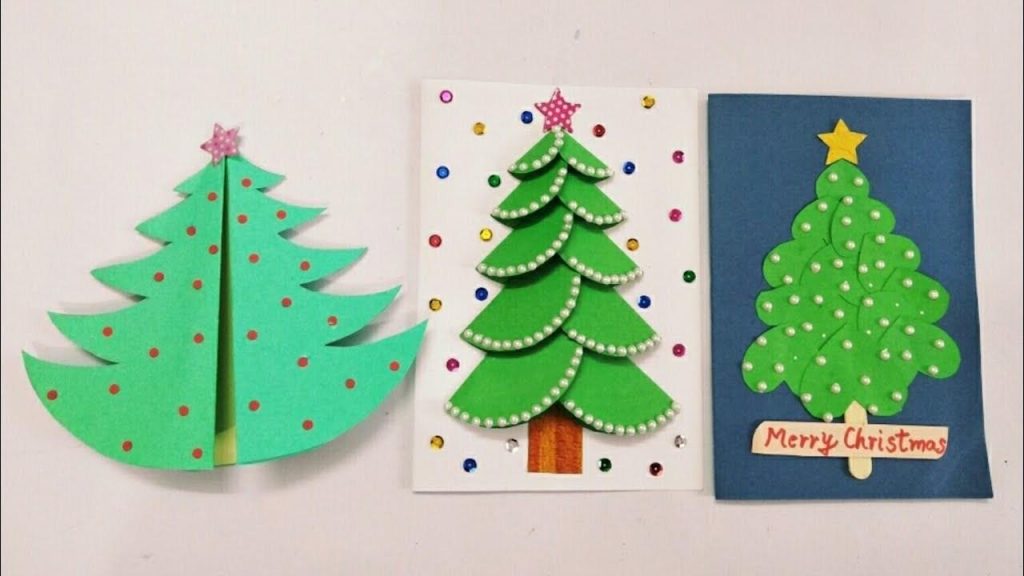 Source: https://www.goodhousekeeping.com/holidays/christmas-ideas/g4080/clever-diy-christmas-cards/
6. Tree-shaped advent calendar
Exploration, practicality and simplicity, autonomy, and independence are the principles that inspire Montessori. And if we think about DIY Christmas crafts for children, we can also apply these concepts to Christmas creations that children can make at school or home. All it takes is empty matchboxes to make an impressive advent calendar.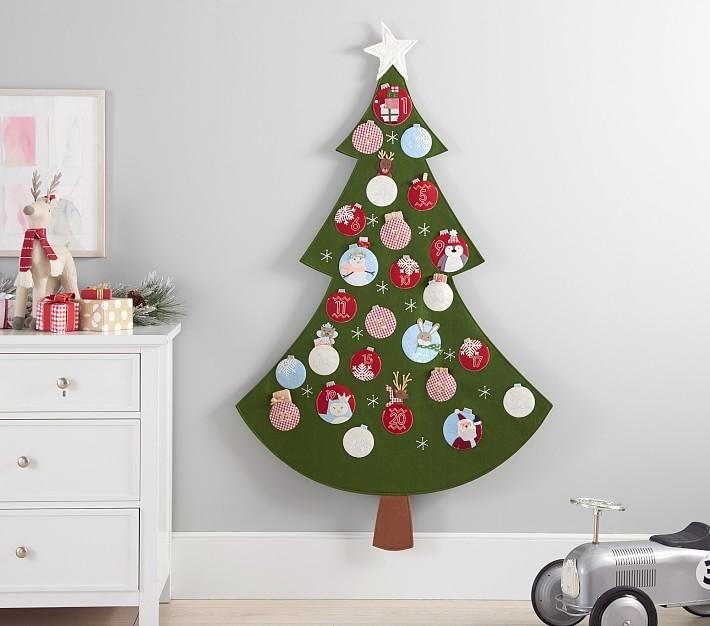 Source: https://www.shelterness.com/diy-advent-trees-calendars/
7. Santa's village clothespins
A pleasant idea to use clothespins is to match the nativity figurines. With hot glue, the laundry tongs will become the basis of the magical world of sheep, cerci, squirrels, and all the animals in the crib. The child can play with them and use them as a playful and thematic activity with mum and dad.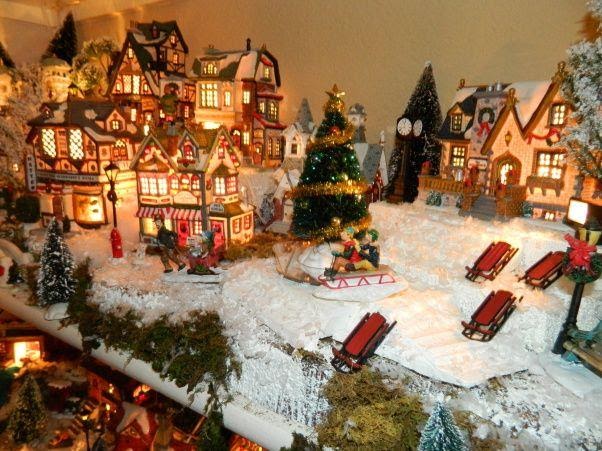 Source: https://www.craftprojectideas.com/craft-stick-christmas-village/
8. The Christmas tree of corks
For this case, corks and hot glue are enough to build together a small tree to be decorated.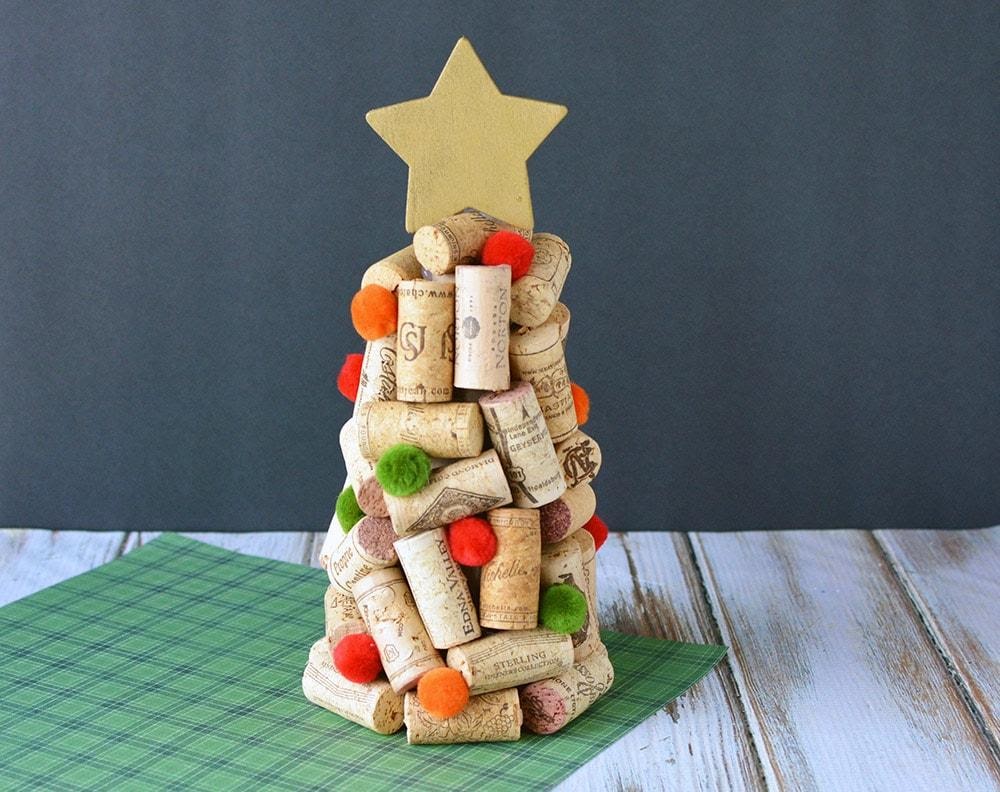 Source: https://amagicalmess.com/wine-cork-christmas-trees-diy/
9. The candle holder with cinnamon sticks
Using recycled materials and small greedy decorations such as cinnamon and vanilla sticks is an excellent excuse to mess around with the children. Sometimes, the results are perfect, elegant, and ideal to display during the holiday period.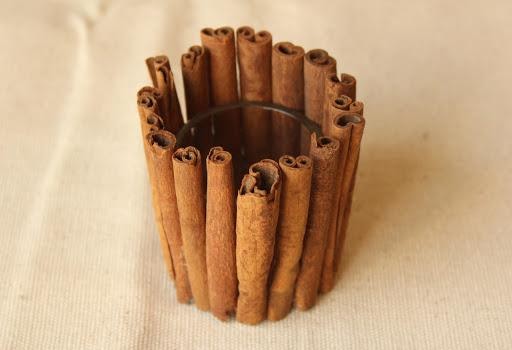 Besides enjoying desserts with cinnamon short-crust pastry, the sticks of the fragrant spice are beautiful to see in a bright composition. For example, you and the children can come with a candle to embellish.
Source: https://www.diys.com/cinnamon-stick-candle-holder/
10. Wrapping game
Wrapping paper, ribbons, and twine for making a DIY gift tag, a decoration to embellish gifts with recycled materials such as plywood or cardboard is simple. Just arm yourself with a knife, hot glue, beads, and some glitter, and everything will be done.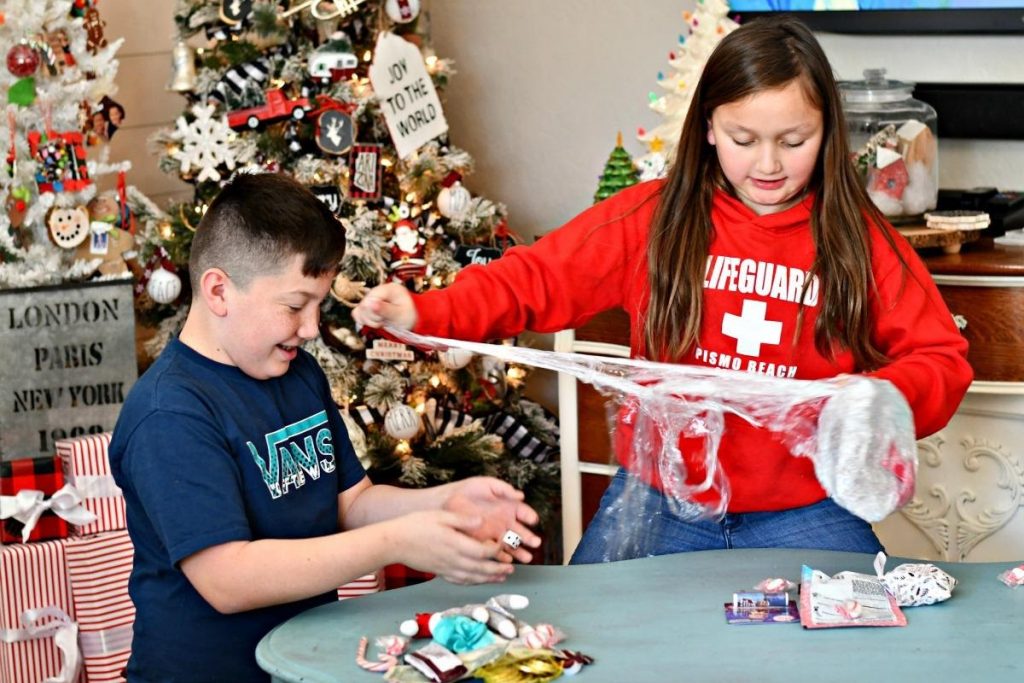 Source: https://awesomejelly.com/the-saran-wrap-ball-christmas-party-game-is-a-seriously-good-time/
11. Christmas chores to do at school
The school is one place where you put yourself to the test and you can experiment with new materials and ideas. And at Christmas or on the occasion of other holidays that are celebrated throughout the year, the teachers offer many games. There are also workshops and manual activities to celebrate the party and have the children bring home a Christmas job.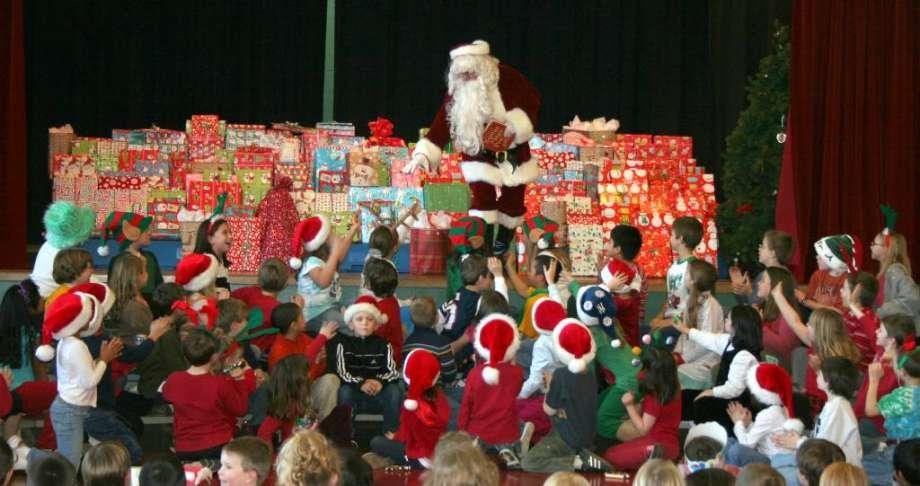 Source: https://www.kidspot.com.au/things-to-do/seasonal/christmas/18-kids-activities-to-sneakily-help-you-speed-through-christmas-chores/news-story/da419881fe44518dcc0b6c653f93c354
12. Snowflakes with pasta
It is a great way to save at Christmas and decorate the house and the tree with imagination and creativity. You can use pasta to make themed crafts and decorations. The different pasta shapes lend themselves many truly unique and original creations that can be made together with children. We can use these snowflakes both as decorations and Christmas ornaments for the home and as chores to do at school or as decorations for the tree. Just tie them with a colored ribbon.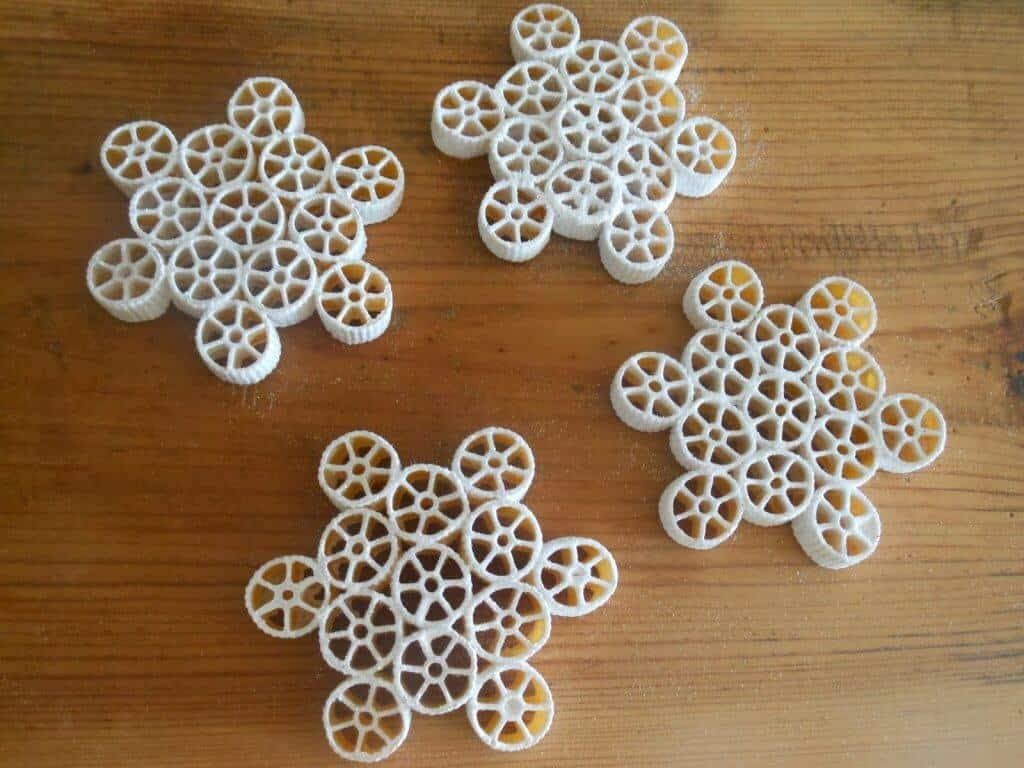 Source: https://www.fabartdiy.com/how-to-diy-pasta-snowflake-ornament-for-christmas/
13. Christmas crafts for primary school children
During the years of primary school, children have many things to study and workshops to do. But the fact remains that on the occasion of particular events there is always the time and opportunity to devote to some artistic activity. At Christmas, all parents are eagerly waiting for their child to take home the chore done at school together with the teachers such as the Christmas poem or a greeting card.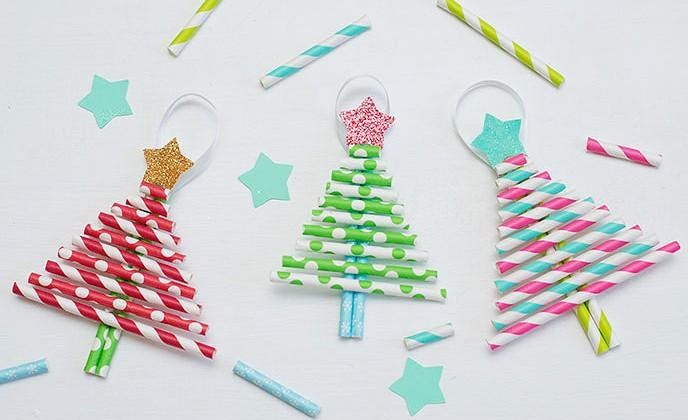 Source: https://www.brightstarkids.com.au/blog/decorating/20-easy-christmas-craft-for-kids/
14. Christmas drawing game
For kids, it takes little effort to create something original and unique. Just give the children free access to tempera, brushes, paints, cards, fabrics, beads, and glitter. Let them spend a few hours in joy to be satisfied. It gives the children some colors and themed drawings to color to see them engaged creatively. For example, we can offer them a disgust that depicts St. Nicholas and use this activity to tell the children the story of Santa Claus or a classic drawing of Santa Claus.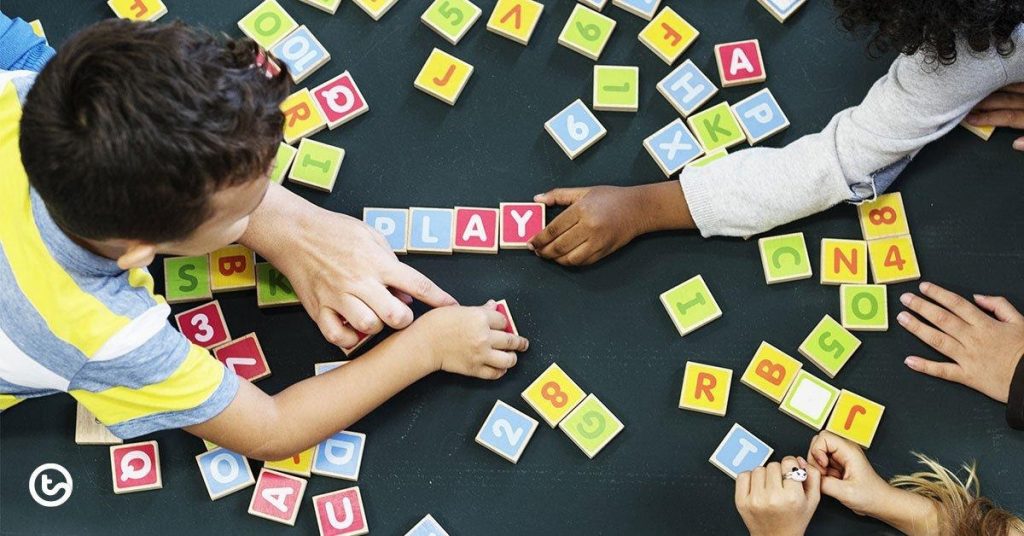 Source: https://christiancamppro.com/christmas-tree-on-a-plate-drawing-game-for-groups/
15. Footprint game
Having children make fingerprints is an idea that always works and lends itself to a sea of ​​creations. Just find some green cards, some pom-poms to decorate the tree balls and a roll of toilet paper cardboard. Finally, here is an original Christmas tree made starting from the footprints of children's hands.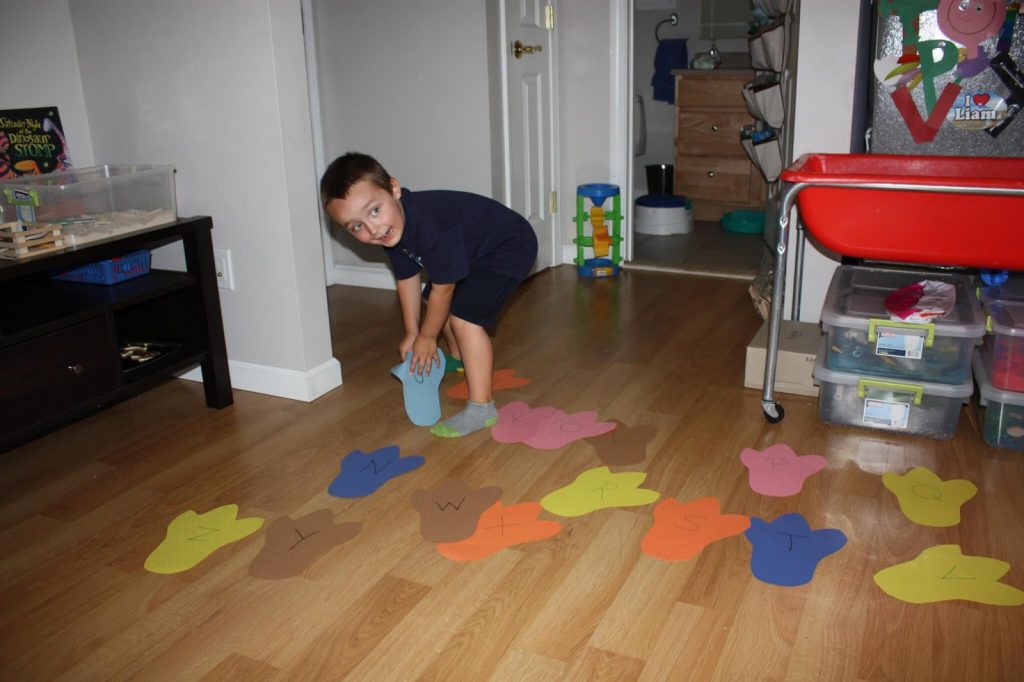 Among the most original ideas, we propose this Santa Claus, use cards of different colors of red, pink, or white and glue to make the long beard with handprints and the face of Santa Claus glued. Finally, we complete the picture with two of Santa's eyes.
Source: https://kidspot.co.nz/activities/footprint-game/
16. Christmas paper crafts
The paper and cardboard are simple elements but very versatile and lend themselves to countless creation. They are cheap materials that can become raw materials for making simple Christmas creations to decorate the house and the tree. Or you can make greeting cards to color and customize as you wish.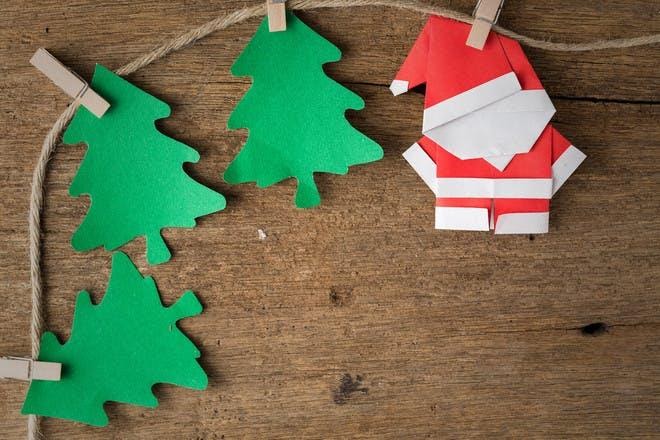 Never throw away the toilet paper rolls because they lend themselves to an infinite variety of creations. As an example, these decorations for which you need only rolls of toilet paper, hot glue, glitter, and scissors. It is a truly original idea for wrapping Christmas gifts with unique paper made by children. To make this personalized and original wrapping paper together with children, you need wrapping paper, tempera colors, stamps, and lots of imagination.
Source: https://www.redtedart.com/christmas-paper-crafts-for-kids/
17. Quick and easy Christmas crafts
We can do many straightforward jobs such as Santa Claus on green cardboard made with the imprint of a hand or candy canes made with cute paper, also as a place card for the Christmas Eve dinner table. You can also make original Christmas tree decorations homemade using beads or photos that the family took.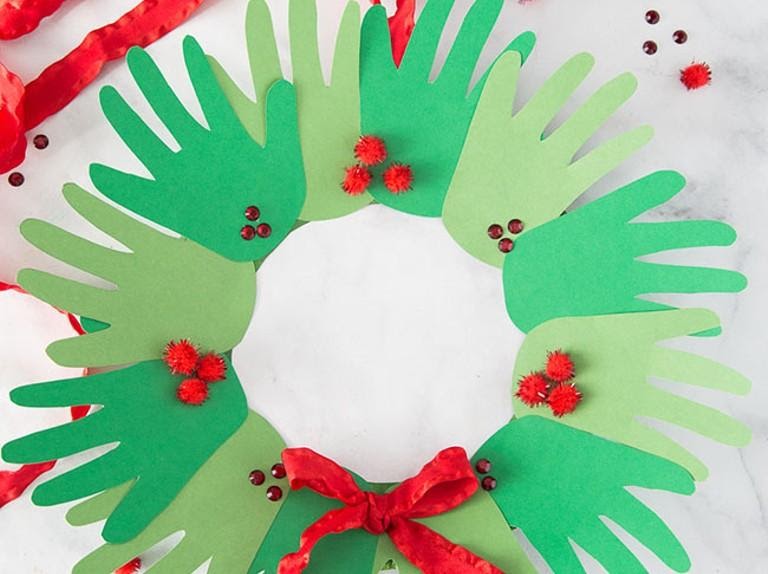 These jobs will not be perfect, but they will be original, unique, and will allow us to spend a carefree afternoon in the company of our little ones. It makes use of ingenuity, creativity, and manual skills. Children will learn to appreciate the Advent atmosphere by engaging in Christmas activities and crafting while listening to Christmas carols in the background.
Source: https://crazylittleprojects.com/simple-christmas-crafts/
18. Advent calendar with large letters
An Advent calendar with large, very simple, and colorful letters is very easy to make. Just draw color and cut out the letters of the alphabet. We must inspire one for each word by Christmas. And then collect them in an album to leaf through day after day until on Christmas Eve.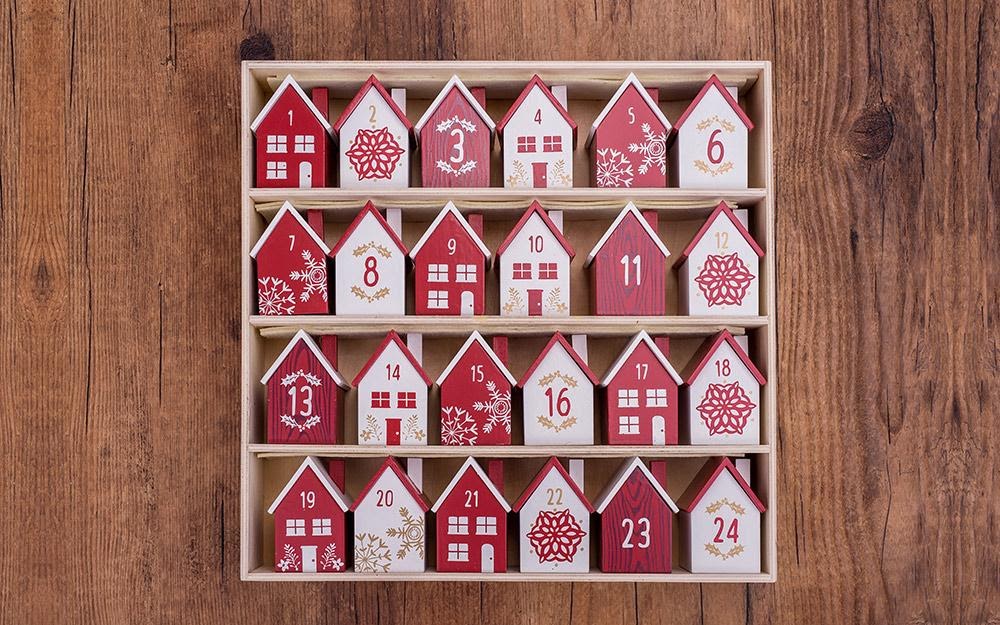 In January, at the end of the Christmas holidays, the letters can be cut out and arranged in a small album. So, children can learn the alphabet spontaneously and naturally, according to the indications of Montessori.
Source: https://www.goodhousekeeping.com/holidays/christmas-ideas/g4911/christmas-advent-calendar/
19. The bingo
Who among us does not remember wonderful Christmas evenings spent around a table playing bingo? It is a game that involves grandparents and grandchildren and which is organized once a year only at Christmas.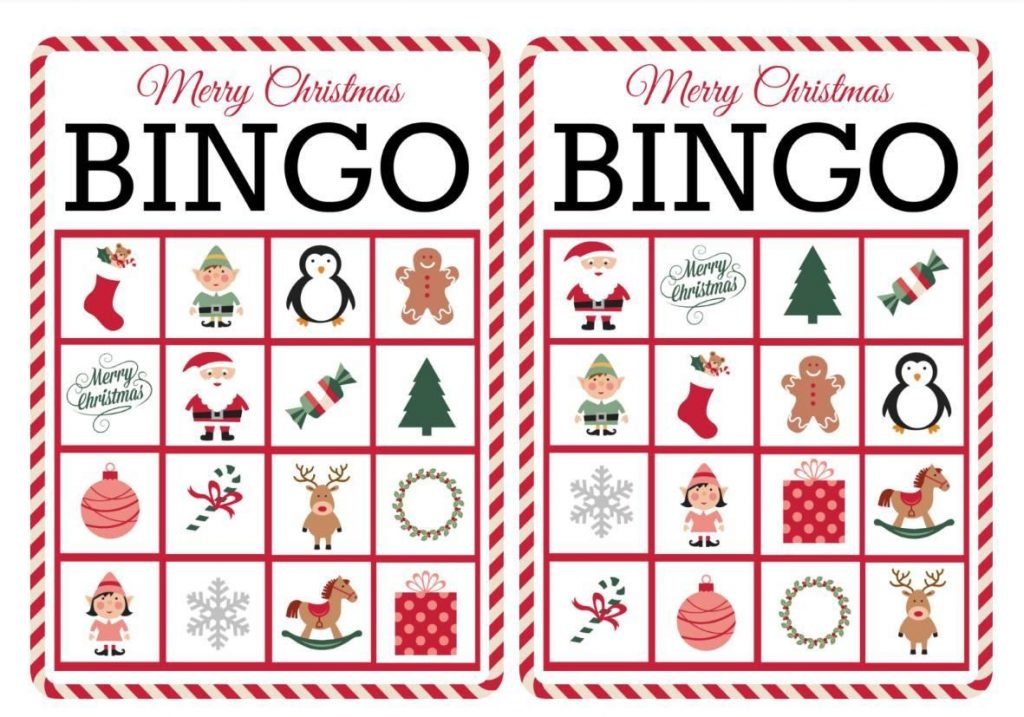 To play you need a board with 90 numbers, cards similar to bingo, and small vegetables to mark the numbers. One person holds the billboard. Pay the equivalent of 6 cards and from the basket he will take out the numbers one at a time, declaring them aloud.
Source: https://www.thesprucecrafts.com/printable-christmas-bingo-games-1356265
20. Make an Advent Wreath
Designed in the nineteenth century by a Protestant pastor, the Advent Wreath is now the inevitable decoration on the Christmas tables. The four candles are lit on Advent Sunday, marking the days that separate us from Christmas. Making it at home is simple.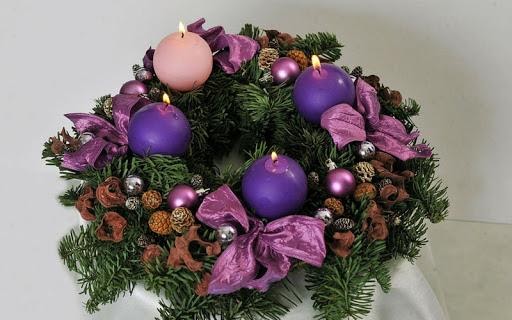 To mark the days that separate us at Christmas, an Advent Wreath cannot be missing in the house. Circular and made up of branches of evergreen plants, we characterize the wreath by four candles that must be lit each on every Sunday of Advent. The eventual fifth candle, to be placed in the center, must be lit on December 25th.
Decorating the wreath is, without doubt, the funniest moment. If you have proceeded using a wire base, you will first need to cover it with sprigs of conifers, so it is easier to fold them. Just weave them and fix them gradually to the base with the help of small pieces of wire or colored ribbon.
Once you have created the turf, you can give the green light to your imagination of pipettes, Christmas balls, flowers, or colored ribbons. Choose the one you like best to make your crown unique. For example, the pipettes you can find on the market are already colored and ready for DIY. Otherwise, just collect them in nature, clean them, and color them with a brush soiled with acrylic tempera or with spray paint. To fix the decorations, you can use hot glue or small pieces of wire.
Source: https://www.youtube.com/watch?v=iq9mzyjfKvQ
21. Songs or poems
How about a classic ritual for Christmas? A Christmas poem memorized at school or a beautiful song sung by your child. It is the right time to refresh it and repeat it with mom and dad. It is also a sweet gift for grandparents.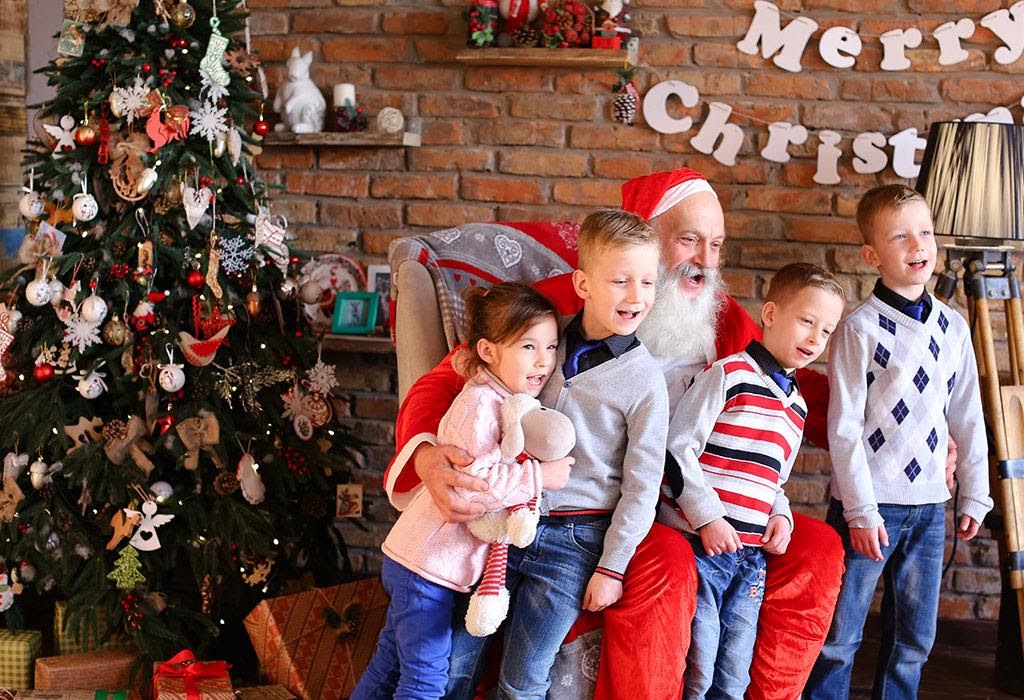 Source: https://parenting.firstcry.com/articles/15-christmas-songs-and-poems-for-kids/
22. A small donation
The Christmas period is also the time of year when we should think about who is less fortunate than us. How many people in the world not only will not get presents at Christmas but struggle with life every day? Decide with your child which association you would like to help, or if you can adopt a child at an orphanage.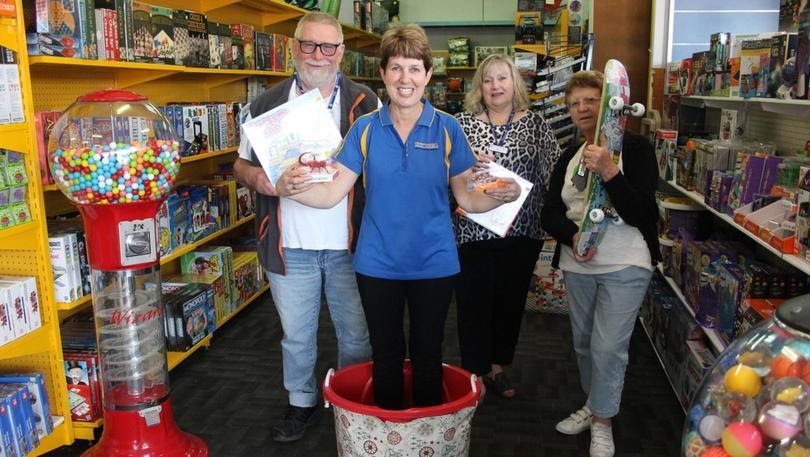 Source: https://www.thespruce.com/charities-that-help-children-at-christmas-3129334
23. Greetings to friends and family in advance
In this period, it is never enough. You can pick up the phone or Skype and browse your closest relatives or closest friends. Even the little ones can take part in the wishes in this way. Be careful not to overdo it though, there is a risk that they will get bored.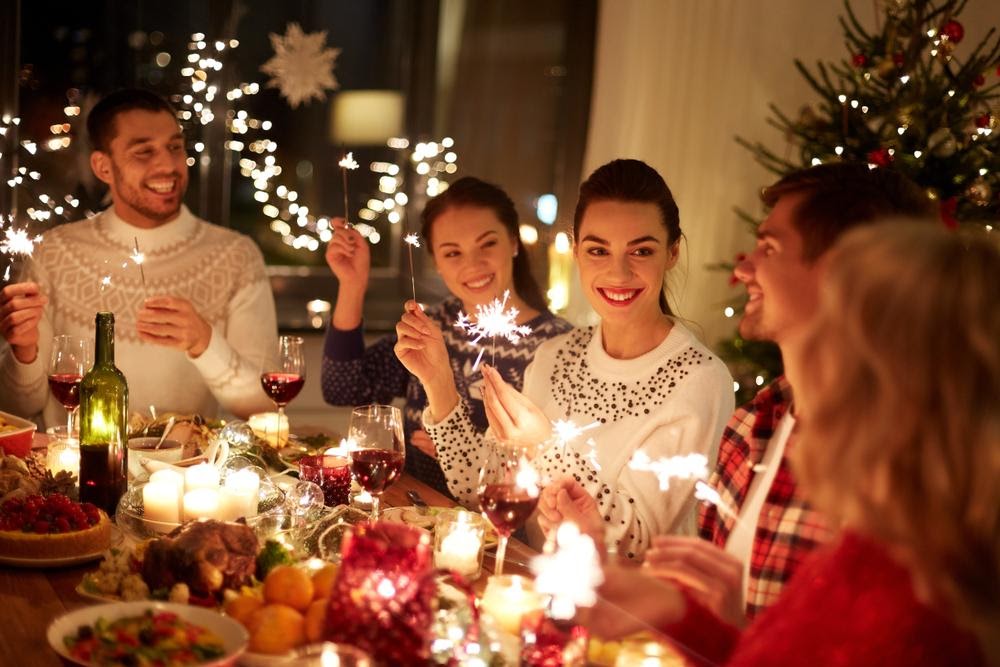 Source: https://advancechristmaswishes.weebly.com/
24. It is time to put the loaves in the dough.
Children love to mess with their hands. Pizza, pasta, biscuits, and cakes give yourself time together to get your child's nose dirty with flour.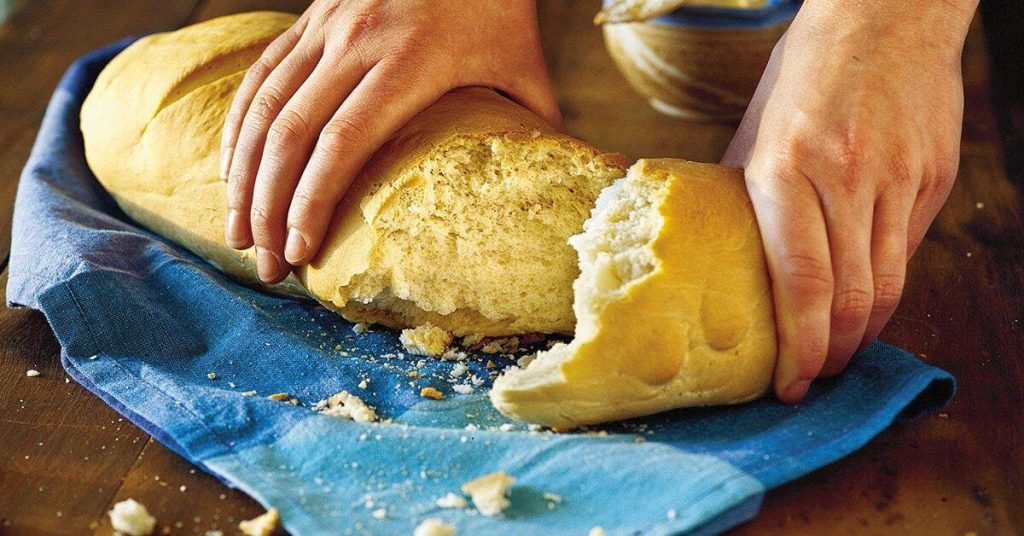 Source: https://bake-street.com/en/christmas-tree-bread/
25. Make a Christmas menu
At what point are you with the Christmas preparations? The menu is already in your head. But have you thought you can start preparing something right now to avoid the stress of the last moment? So, you can also tell your child to help you prepare something simple.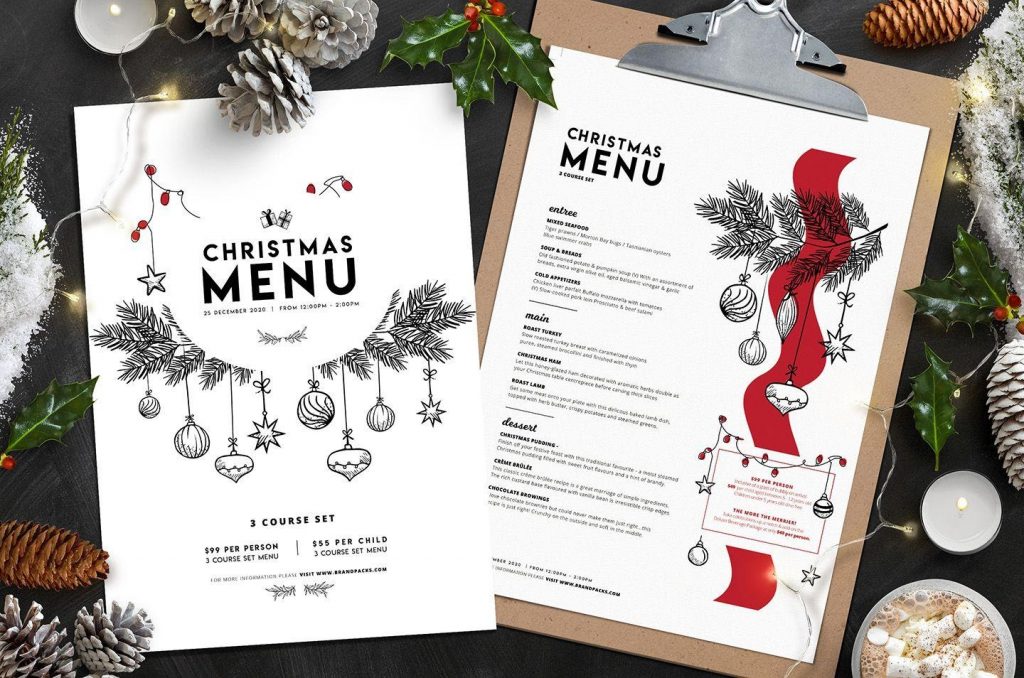 Source: https://www.womansday.com/food-recipes/food-drinks/g2055/christmas-dinner-ideas/
26. Cleaning time
What condition is the house in during Christmas? We cannot think of everything such as gifts, children, and even cleaning. So, if you need to vacuum, do it carefully in areas that will stay clean for longer. For example, you can clean the bedroom and bathroom. In the coming days, the kitchen and living room will become a battlefield and everything will have to be redone again.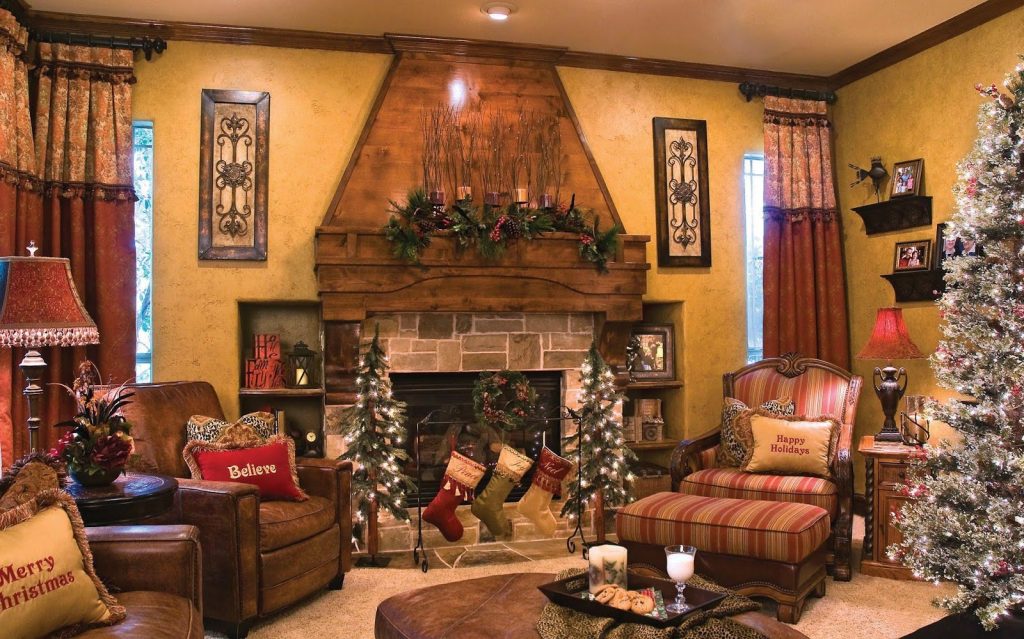 Source: https://thehappyhousecleaning.co.uk/5-things-to-clean-before-christmas-for-a-stress-free-holiday/
27. Christmas beetle
If you are looking for a fun and educational Christmas game, make a Christmas beetle. Choose ten Christmas words you believe your child can say. Then shuffle the letters. The game aims to make your child understand what each word is. You can handwrite the letters or type and print them, perhaps including an image they can color.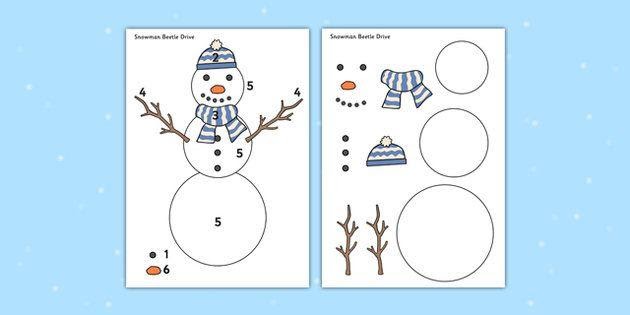 Alternatively, if you have a Scrabble board game, you can use the wooden letters from the game and shuffle them on a table. Then, ask your child to put the letters in the right order. It is an ideal game to have fun with a cup of hot chocolate and Christmas music in the background.
Source: https://www.twinkl.com.vn/resource/t-t-2544739-santa-beetle-drive-game
28. Going to the North Pole
Start by sitting in a circle. Each player has to think about the object he would like to take to the North Pole. Each player begins his turn by saying they are going to the North Pole and they will take it.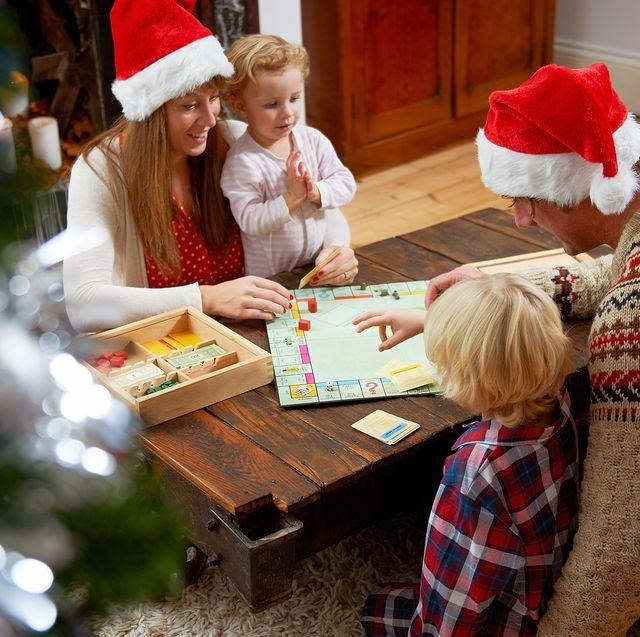 The first person thinks of an element that begins with the letter A. The next person thinks of an element that begins with B and so on. All elements must be in alphabetical order. The tricky part is that each player has to repeat all the previously mentioned elements.
For example, we go to the North Pole and port A for Christmas Albert, B for bears for toys, C for Anatolia, and so on. When a child forgets an item, we eliminate him from the game. The player who remembers the most items wins. You can make the game even more Christmas by using only words that have to do with Christmas.
Source: http://homeconfetti.blogspot.com/2012/12/tutorial-north-pole-game.html
29. Candy Cane Hunt Game
Why wait until Easter to have an egg hunt? Instead of eggs, hide candy canes of different colors throughout the house. Give each child a Christmas stocking to hold the candy canes they find and then ask the children to find the candy canes. You can hide five candy canes per player or ask each player to search for a specific color. In this game, everyone wins because they end up eating delicious candy.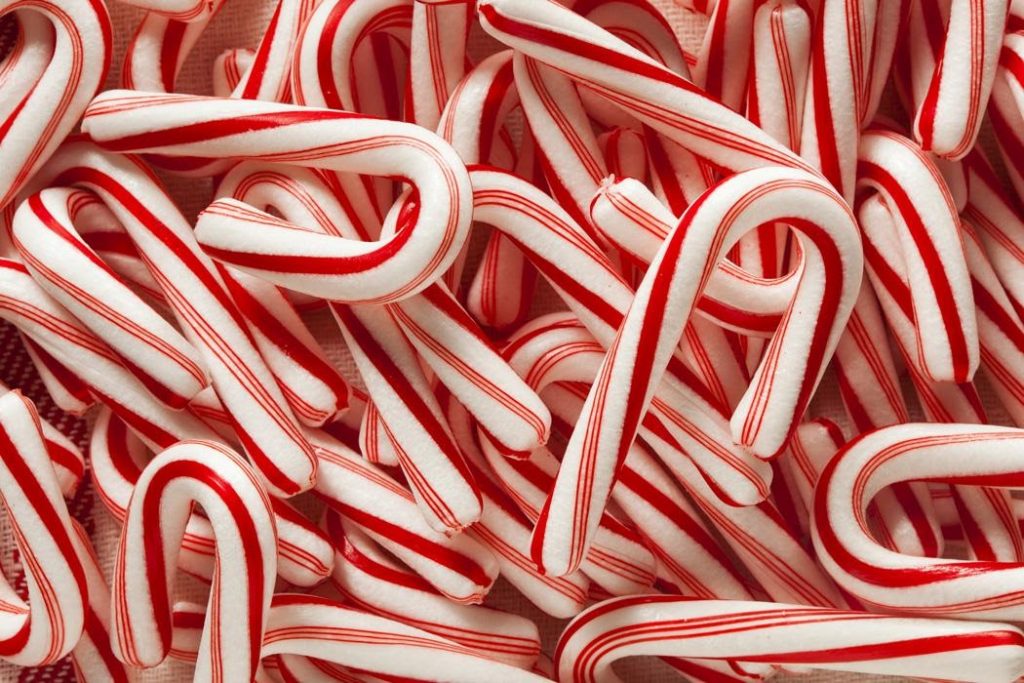 Source: https://blog.partydelights.co.uk/how-to-do-a-candy-cane-hunt/
30. Secret Santa
At the start of the season, assign each child a Secret Santa recipient. Each Secret Santa will craft one or more items for the assigned person. To assign recipients, write each child's name on a small piece of paper, fold all the papers, and put them in a hat. Ask each to choose a sheet from the hat without looking. Make sure they have not chosen their name. Ask the children to keep the recipient secret. If they reveal their secret, they spoil the game. The game is more fun when children give gifts once a week during the three or four weeks before Christmas. Gifts can be left on a desk, at the table, or under the tree, and can be wrapped or unwrapped. Donors reveal their identity with the last gift.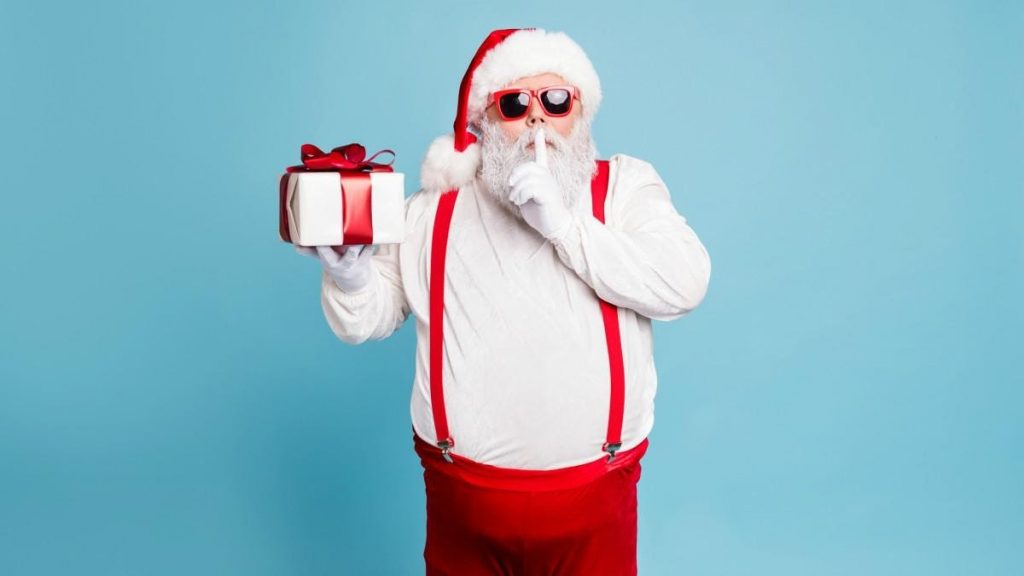 Source: http://www.secretsanta.com/10-ways-to-play-secret-santa/
Final Thought
In the days leading up to Christmas, we are all busy buying and wrapping gifts and decorating the house. Once the tree has been decorated and the house decorated, our children will be so excited about Santa Claus that they will repeatedly ask how many days we leave until Christmas.
It becomes necessary to involve them in some fun activity. To keep the spirit of the holiday season alive, and pass the time in joy while waiting for the big day, we have offered some simple Christmas countdown activities for kids.