Many children who can barely sit still through a one hour class will remain riveted to "The Chronicles of Narnia" or "Little House on the Prairie" for hours. The ability to enjoy and learn from stories is innate to our very humanity. A parent and/or educator who has mastered the art of storytelling has the ability to strongly influence children with regard to values and critical life lessons. Even the simple reading of fairy tales offers security by letting children know that any feelings they may have are valid and that persevering through obstacles and overcoming temptations is often necessary to achieve success.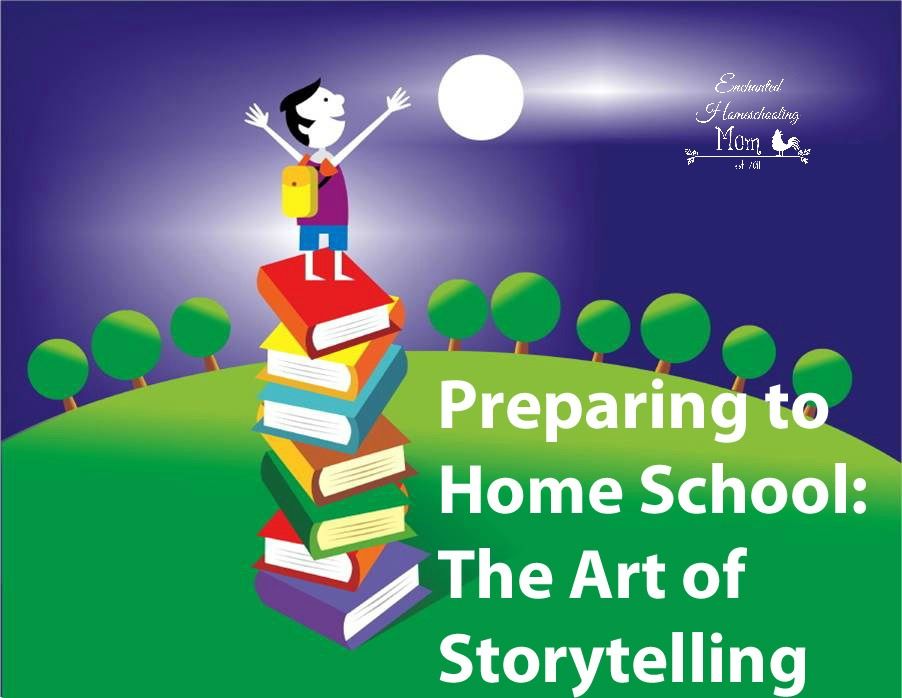 Stories provide entertainment, but they are also very powerful educational tools, conveying cultural perspective, and establishing morals. Storytelling is a bonding experience between reader and listener and helps form strong, lasting relationships. Stories are a method by which many children are introduced to problem solving, ingenuity, and ambition. Respect is also practiced as the child must remain attentive to the storyteller and listen carefully to understand the tale being told. Children learning via story time also have an increased likelihood of retaining lessons learned and being able to communicate them clearly and accurately to others.
Children, especially young children, will often respond favorably to stories that parents tell and retell. Storytelling offers an excellent opportunity to share not only beloved fairytales, fables, and folklore, but also your family's stories and the stories of your family predecessors. Parents can use stories to communicate a sense of self and instill family values. Studies have shown that children who are told family stories are often more secure and feel more connected to family. Creating a family narrative that showcases a family's positive moments and an ability to bounce back from difficult times has been linked to an increase in children's ability to overcome setbacks.
Telling stories to children comes naturally to some parents, but others find that practice is required. Fortunately, children are an audience likely to provide feedback. Choosing expressive language, using body language, and utilizing vocal cues and intonation can help storytellers connect with children. Repetition and audience participation can often be used to lure back children whose minds have started to wonder. Props such as puppets or a flannel board can be useful tools to engage youngsters in a story, whereas book related activities devised by parents, curricula, and children's book clubs can help reinforce a story's main ideas and help with memory and lesson retention.
Some of my family's favorite storytelling resources include:
The Virtual Book Club For Kids – each month a different children's author is selected and bloggers link up with activities they've completed, inspired by different books by the month's author.
Flannel Friday – participating bloggers, many of them professional storytellers and librarians, post a description of a flannelboard, puppet, or prop story time activity on their blogs.
Storytelling in the Classroom – an instructional web site aimed primarily at school aged children on teaching the art of storytelling with suggested tales, exercises, and lesson plans/activities
What family stories have you passed down to your children?
What are some of your favorite storytelling resources?